So you've decided to go with your dream wedding and tie the knot somewhere with more reliable sunshine than Ireland… But, one aspect of your day that might suffer in the scorching weather is your beauty routine! Bridal make up experts, EF Creative Studios, share their advice on how to tackle the heat at your destination wedding.
Whether it's too difficult to organize a bridal MUA overseas, you're skipping the glam squad to cut costs, or you have someone hired for your big day but also want to look your best for the rest of the holiday, then you'll have to have a strict plan in place to combat the hotter climate. And, of course you can carry these tips through to your honeymoon too!
Protect Your Skin
This is the number one tip for a reason. We can't stress how important it is to use sun protection from the second you step off the plane. Now we know how tempting it is to to be bronzed up on your big day but going about this the wrong way (scalding yourself in the sun) just isn't worth it.
Even if you think you don't usually burn – don't take the risk. Use a high SPF during your first couple of days in the sun and if you really want a tan you can gradually bring down the coverage as the time goes on. Our recommendation for a facial SPF would be the La Roche ­Posay Ultra Light Sunscreen Fluid SPF 60. Imagine looking back at your wedding photos to see a peeling nose and red face. No thank you!!
Managing Humidity
There's no bigger beauty threat on a sun holiday than the damned humidity. Remember Monica in Friends? It's just not a good look. Our biggest tip for avoiding frizz is to make sure your hair is hydrated to avoid it soaking up any extra moisture from the air.
Herbal Essence Hello Hydration shampoo and conditioner is the perfect duo for the job, and the coconut scent will definitely add to your holiday mood. Follow this with Argan or Moroccan Oil and finish with a heat protection spray. When it comes to styling your hair for the big day it's definitely better to avoid anything too sleek or structured because it just won't last. Instead, think along the lines of beachy waves, textured up-­dos and lots of braids.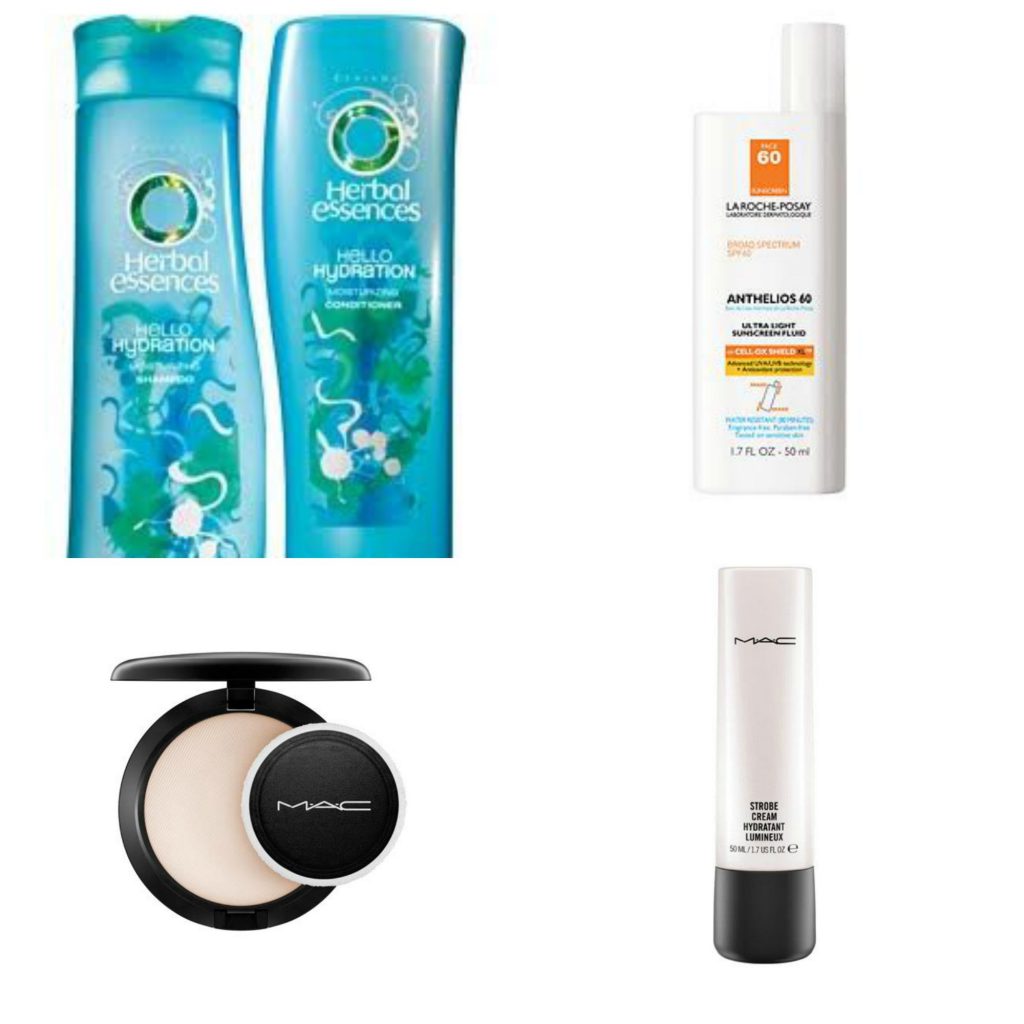 Keep Your Make Up Light
There's just no point in donning heavy-set make up as it will more than likely just melt off  your face. Instead go for a tinted moisturiser or light foundation and play up your bronzer for a sun­kissed look.
For an extra dewy finish, try mixing a drop of Mac's Strobe Cream into your foundation. Everyone loves a glowing bride after all. We would also recommend to keep away from harsh eyeliner and dark eyeshadows. Instead opt for glowing pearl, champagne and bronze colours to make your eyes pop. If you are getting married indoors or at night, you have our permission to skip the SPF for one day only! Beware -SPF shows up white in flash photography!
Beauty Bag Essentials
On the day itself you'll definitely need to pack some heat and humidity defying beauty essentials. Choose a small clear plastic makeup bag to make sure you're not wasting precious time faffing around trying to find what you are looking for. Enlist one of your bridesmaids to pop it in her handbag or leave it at your reception venue for later in the day.
A compact mirror: vital for between photo touch ups
Bobby pins and a mini hairspray
Cotton buds – perfect for fixing any sliding mascara
Lipbalm, liner and lipstick – whatever the weather, these guys are going to need a touch-up
Breath mints – the heat leads to dehydration causing bad breath. Not good
Blotting sheets or powder to combat oily/sweating skin