They won big on a mild, early December day in 2022. Shane and Emma tied the knot at 
Kinsale Hotel and Spa 
 on what turned out to be a spectacular winning weekend for the couple.
Fulfilling a long held goal to get married after the pandemic wait, the groom went on to score three more goals the following day and bring home Silverware for his team and his new wife.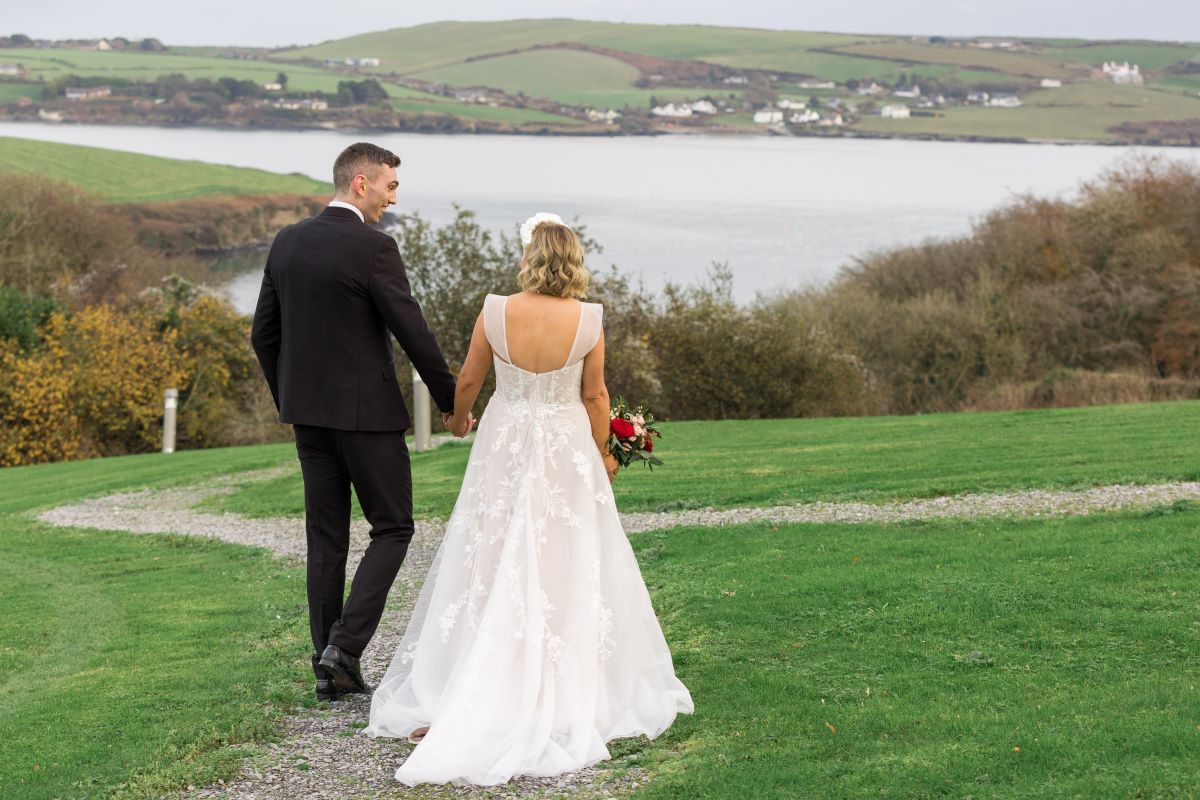 How did you meet?
Shane says: We have known each other since our secondary school days – Emma went to the girls school in Mitchelstown and I went to the boys school. We started dating in 6th year after being friends for a couple of years, we then both ended up in UCC and the rest is history as they say.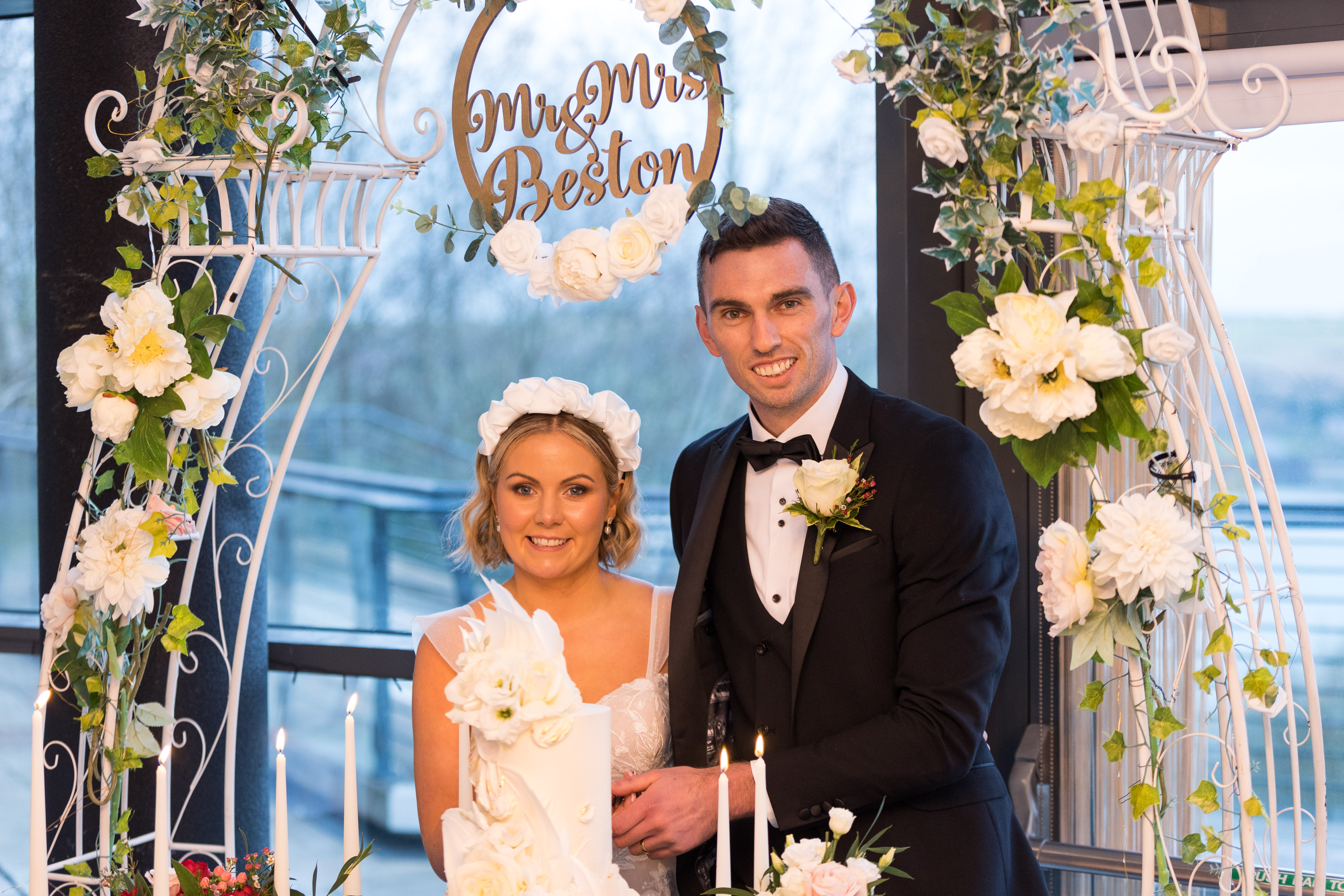 Tell us about the proposal, we want all the fabulous details!
Shane continues… I finally proposed to Emma on her 30th Birthday, after making her wait a long 13 years. Unfortunately we were in lockdown because of Covid so I had to plan a romantic proposal at home. I put together a trail of 13 love notes representing each of our 13 years together and I was waiting at the end down on one knee. Also due to Covid I was unable to visit any jewellers in person so had to search online and with the help of the wonderful staff in Keane's jewellers in Cork City I was able to get one delivered. Luckily it arrived on time and Emma loved it.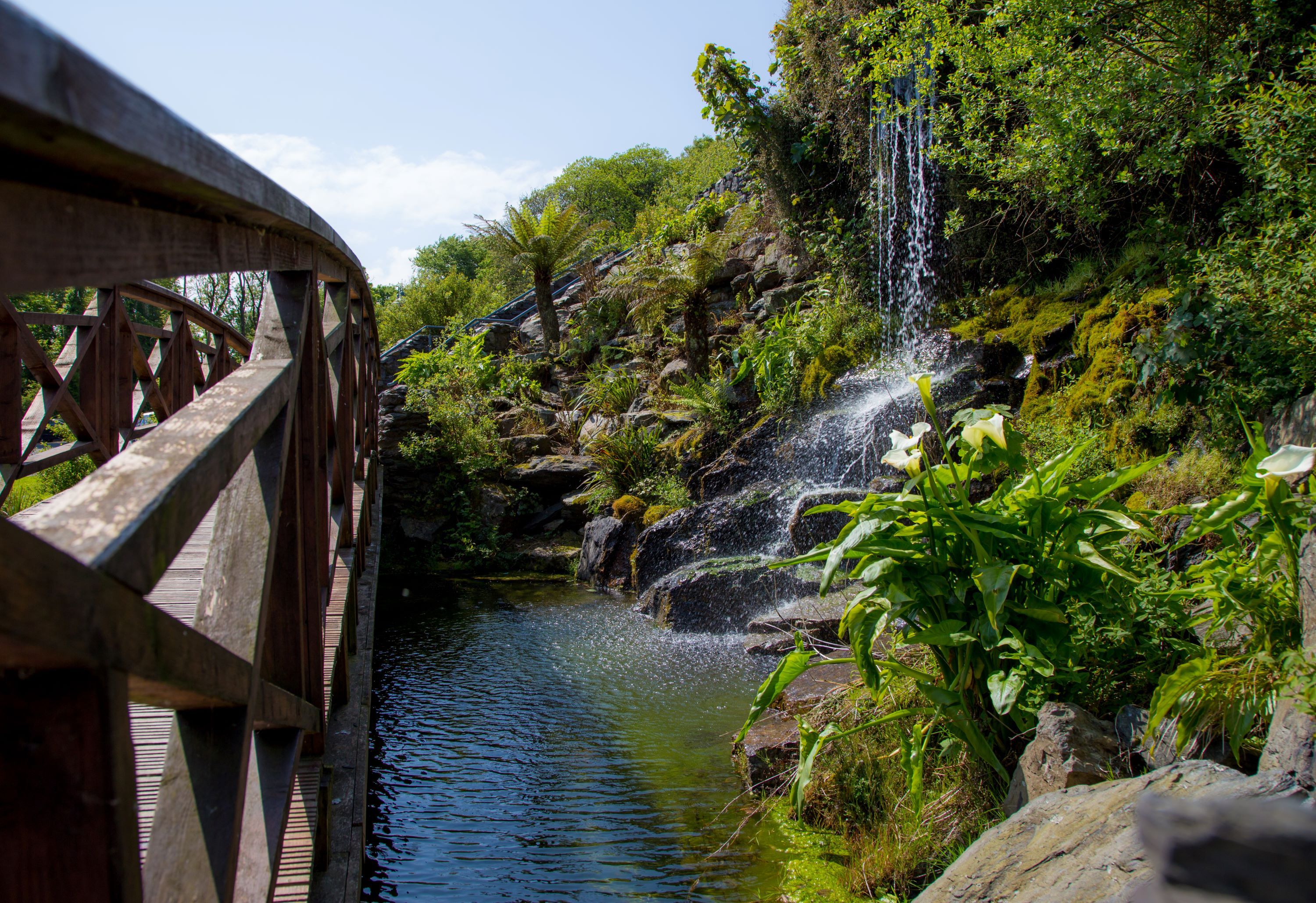 Why did you choose your particular wedding venue?
We knew we wanted to have a venue that could cater for both a Civil Ceremony and a reception. We went to visit Kinsale Hotel and Spa and knew straight away that it would be perfect for us. The setting is beautiful looking out over the bay and the grounds are perfect for pictures. There's a long driveway that makes it feel so private and that you have the whole venue to yourself for the day.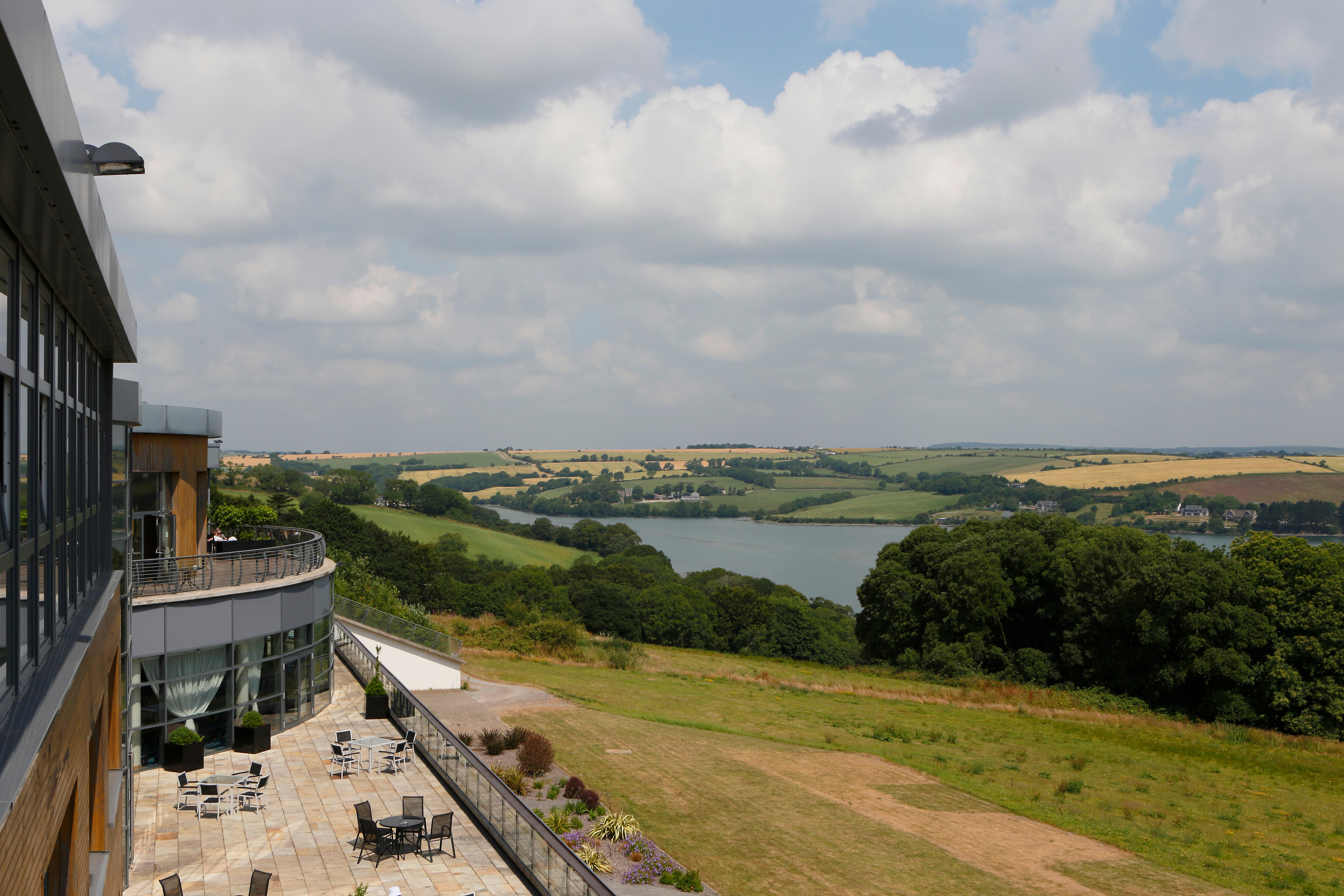 The reception area with all its glass and light, and views out over the sea, blew us away when we first walked in. It was perfect for our drinks reception. The ballroom was the perfect size for our party with floor to ceiling glass, looking out over the bay. It leads out onto a patio area that was beautiful for both our civil ceremony and reception.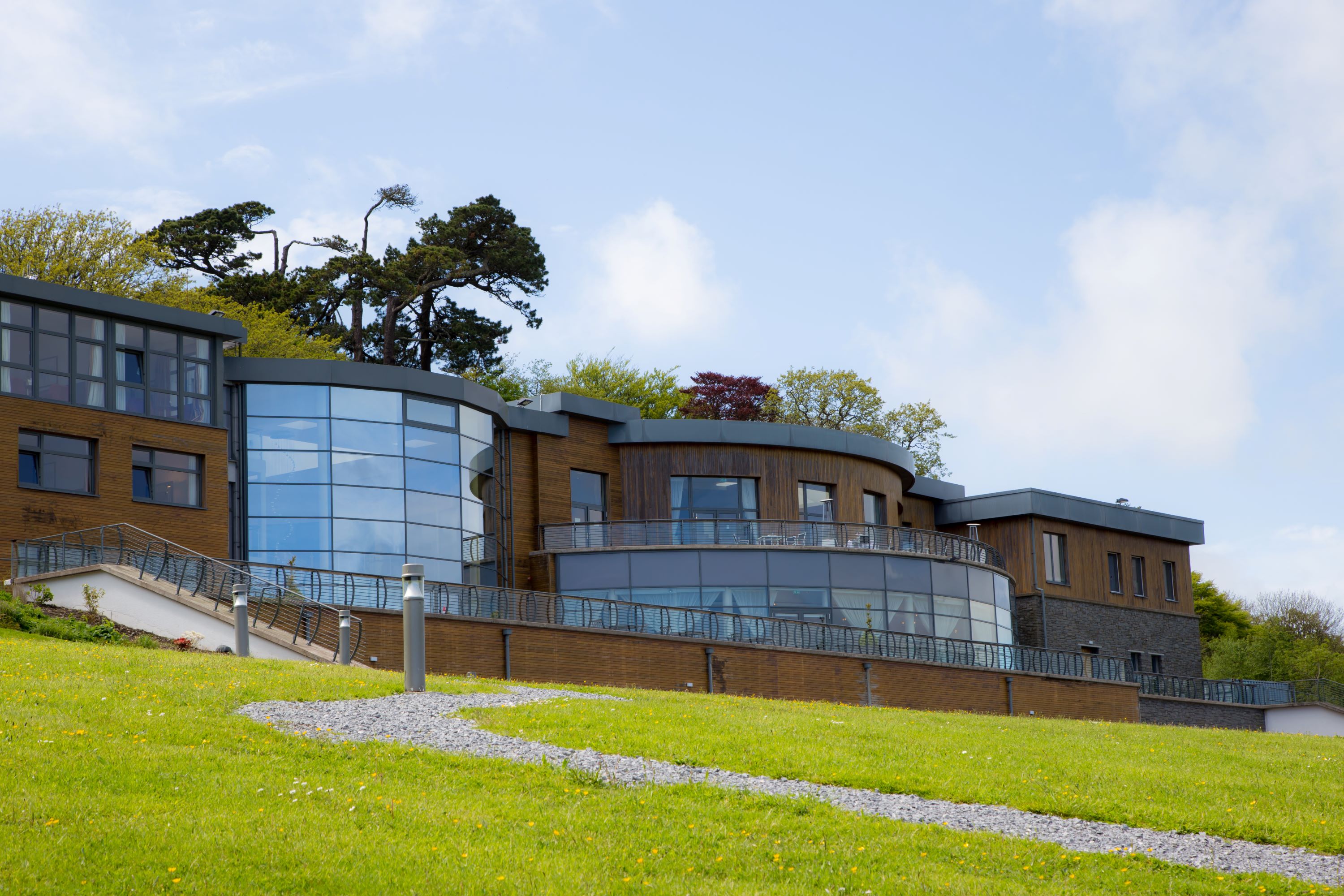 The staff were amazing and so helpful throughout the whole planning process, especially as a lot of it happened during covid. Natasha and Ronan were always on hand to answer any questions and catered for every detail, it made the whole process of planning the wedding so much easier.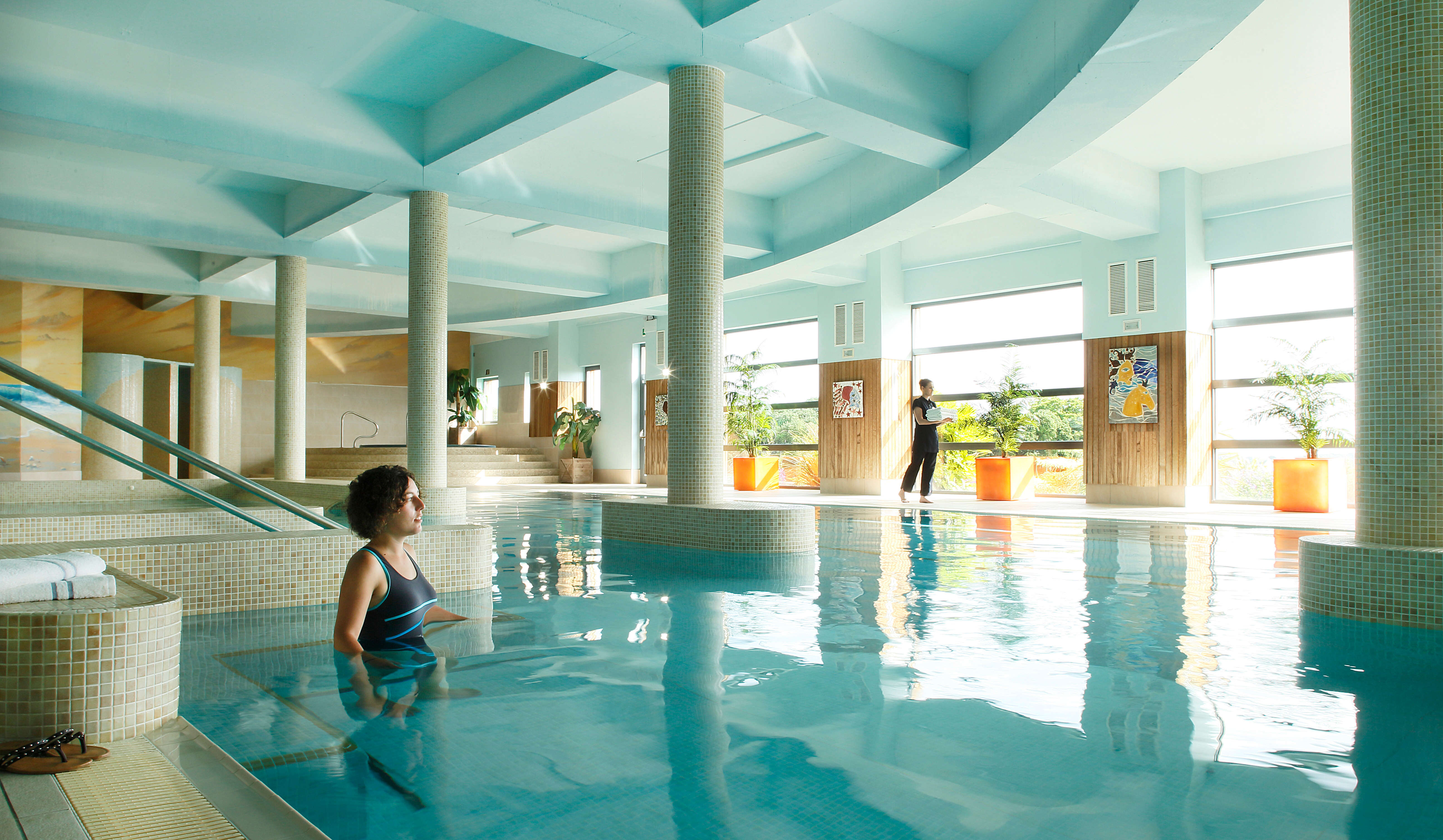 On the day, what was the wow factor for you and guests?
We feel like we had more than one wow factor throughout the day, starting with our Civil Ceremony. Our celebrant Jessica Statham made everyone feel so welcome and at ease, she made it really personal. Many of our guests commented on the setting and how the whole ceremony was so relaxed.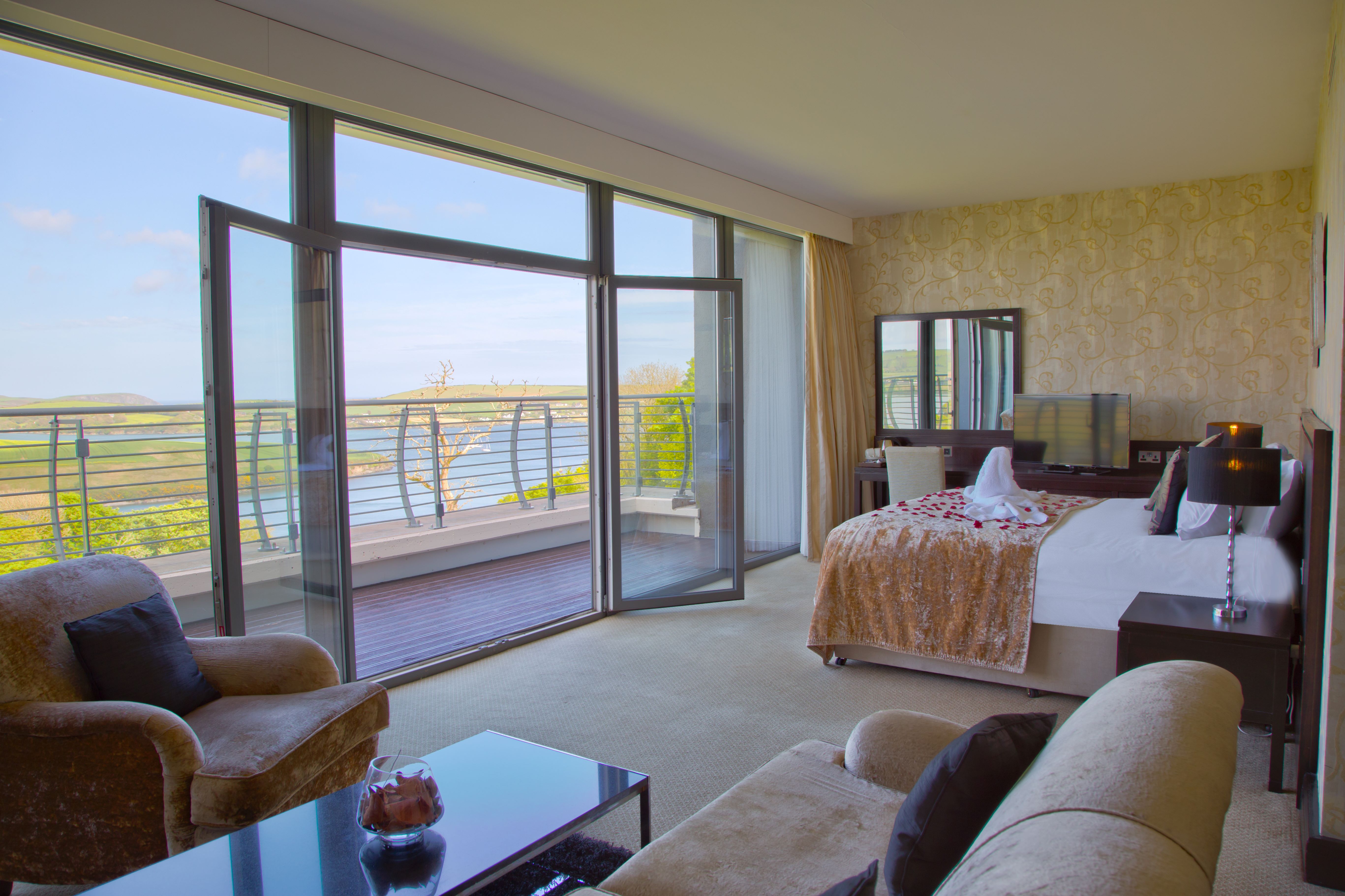 We got lucky with the weather and had a nice December day. Our guests got to spend time out on the patio for the drinks reception and got to admire the wonderful views while we got our photos taken around the grounds. I cannot tell you how many people complimented the venue, food and staff. Numerous people said it was the best food they ever had at a wedding. No one ever had an empty glass in their hand with the attentive team. Many guests commented that they hadn't been to a wedding in Kinsale Hotel & Spa before and that it is a hidden gem in Cork. We agree!!!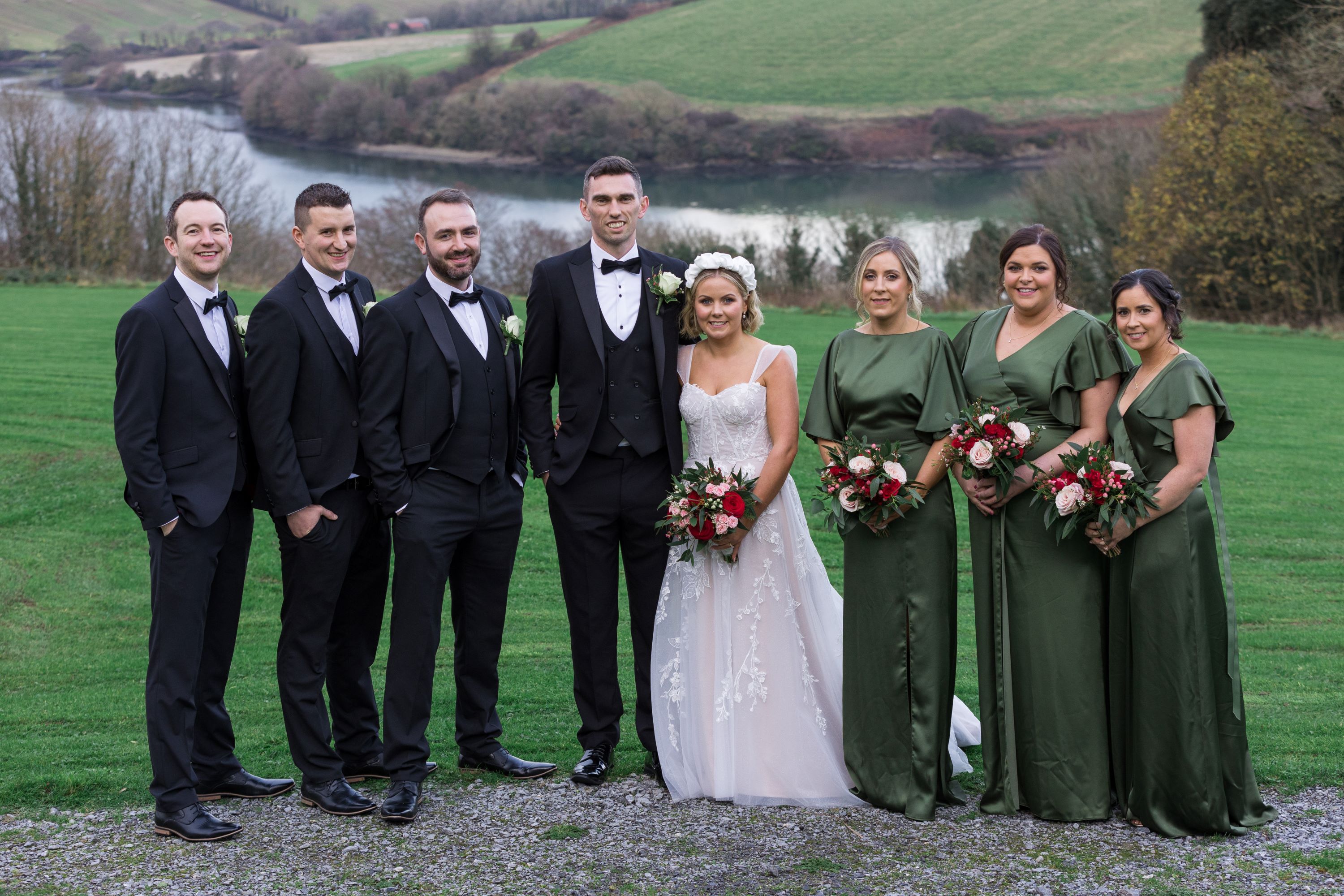 Tell us about your wedding attire – for you, your spouse and your wedding party.
Emma tells us: I got my wedding dress in O'Briens Bridal couture in Wicklow, and then I got my alterations done in Urata Designs Bridal in Cork as I knew I wanted to add some kind of sleeve to the dress. I also then added a hairband from The Beaded Gem. I also changed into a little glitzy party dress from ASOS late into the night. The bridesmaids' dresses were all from Folkster.  Shane and the lads got their suits from Mr. Mister in Cahir, Co. Tipperary.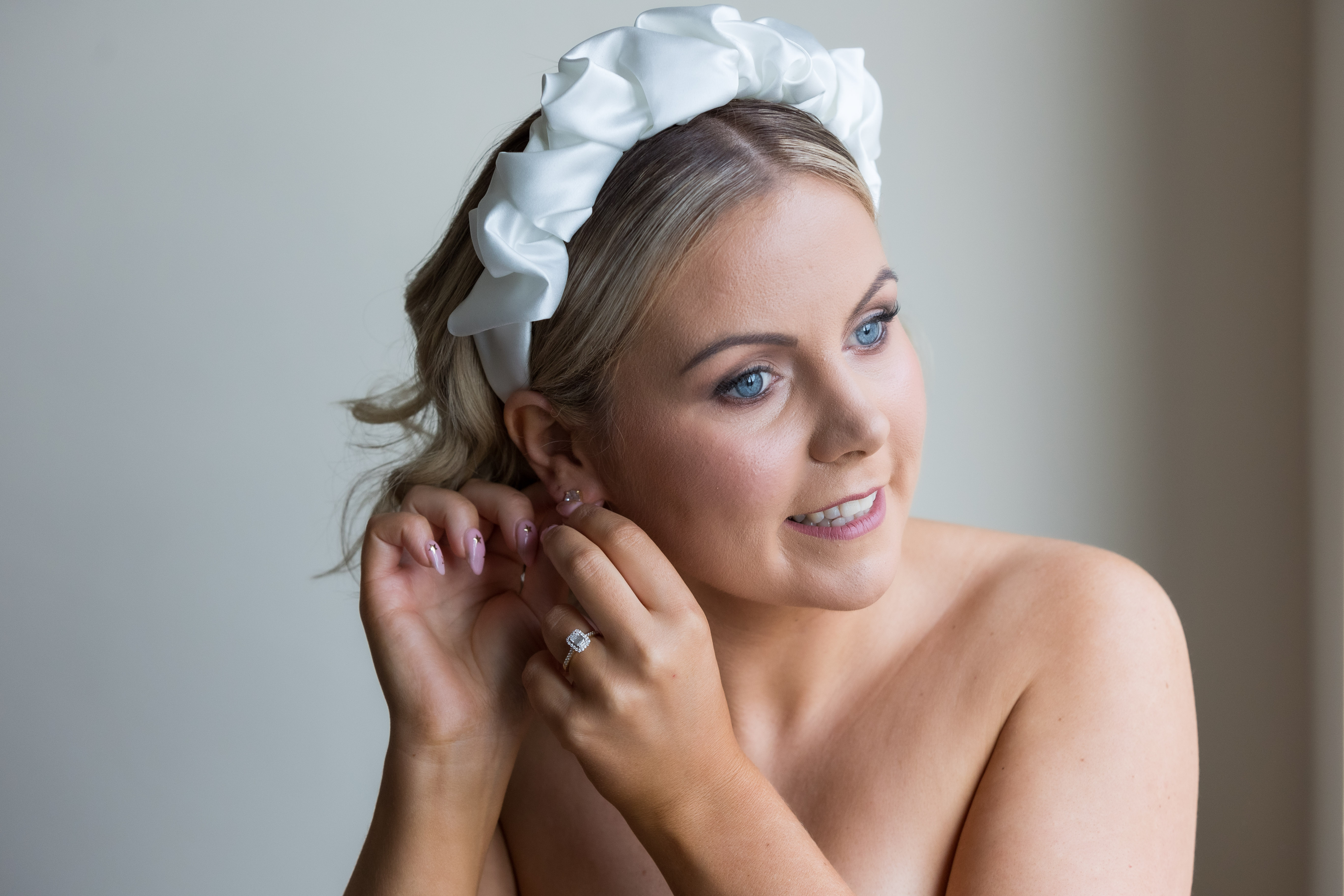 What was your favourite thing about your wedding photographer? How did you find the process of  working with them?
Trish at Insight Photographers was a dream to deal with, so relaxed and easy-going. She was really helpful with the timeline of the day, as we did a first look before our ceremony. She captured the mood of the day so well. We didn't want to compromise on spending time with our guests throughout the day and Trish was so efficient and got all the photos done quickly so we could go and do exactly that – enjoy the day with our guests. We couldn't recommend her enough.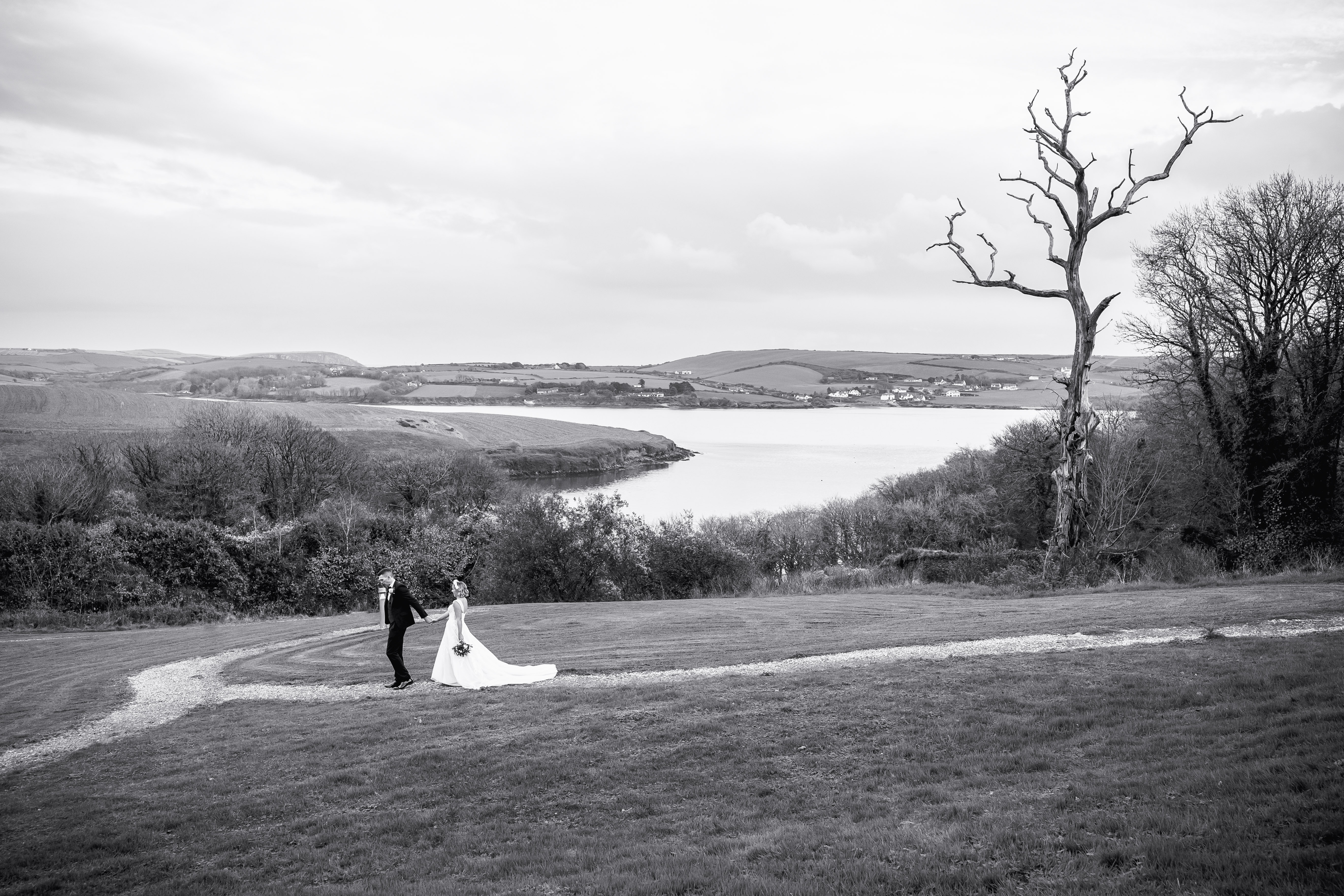 Is there anything else you'd like to say about your day, your venue or anything else?
We had an eventful day two to our wedding, as Shane was playing in a Munster Hurling Championship final match with his club Ballygiblin. The game was at 1.30 in Mallow, so we had to make a quick getaway the next morning after breakfast. Luckily, Ballygiblin won and Shane was honoured with Man of the Match after scoring 3-3. It was a great start to our married life and it's safe to say we enjoyed the celebrations for the rest of the week!!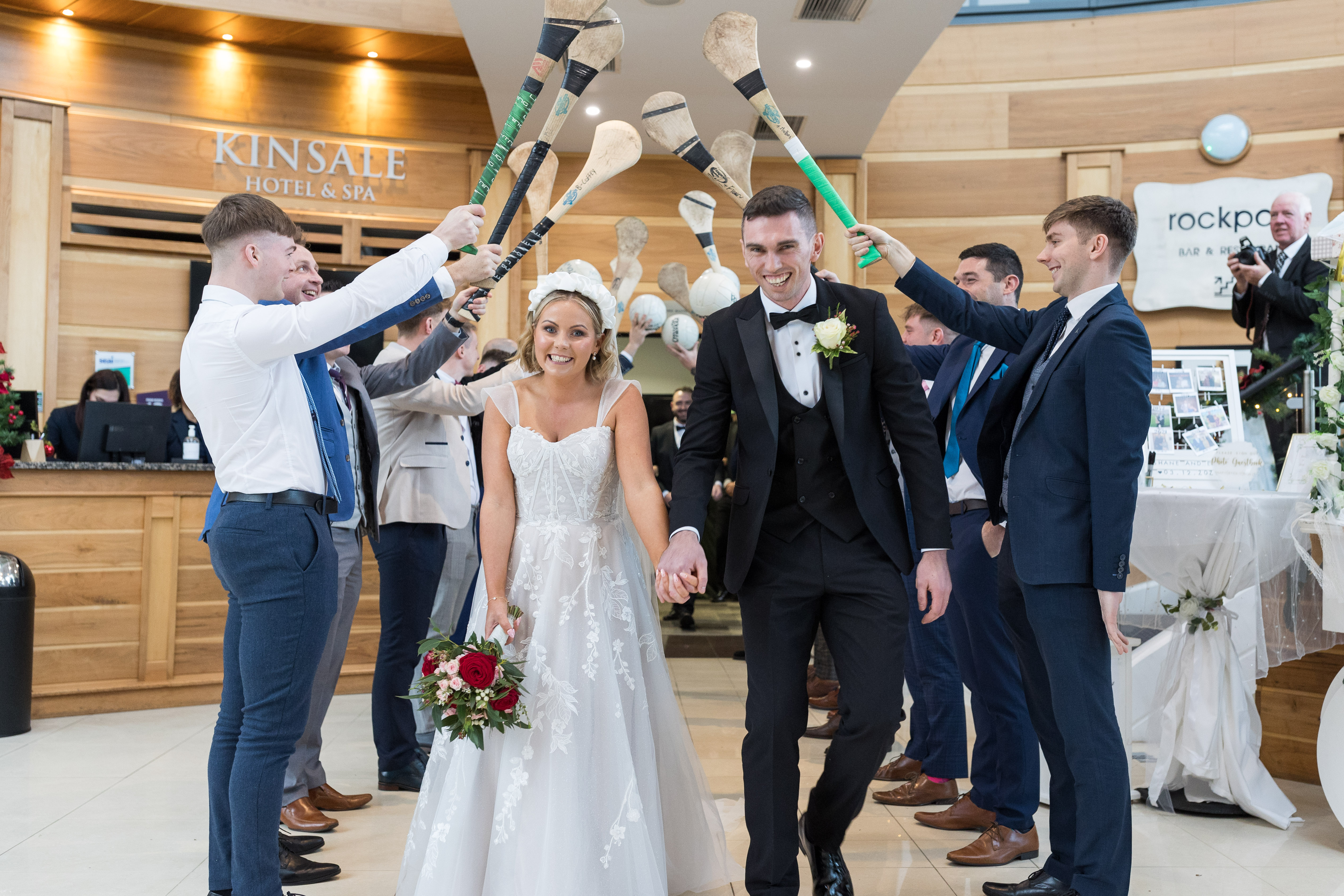 Suppliers:
Photographer/Videographer- Trish Fitzpatrick at Insight Photography  
Makeup: Andrea Murphy
Hair: Audrey Cashman (Upstyle Junkie)
Bride: O'Briens Bridal Couture 
Bridesmaids: Folkster 
Groom & Groomsmen: Mr. Mister
Cake: Ms Cupcake Cork
Flowers: Shane's Aunt, Mary Kiely
Ceremony music: Eamonn Walsh   
Drinks Reception music: Sparkle 
Reception Band The Guilty Judges 
Check out the Kinsale Hotel & Spa today.