"Chantilly lace, organza flower appliqués and spectacular gemstone embroidery embellish the sublime creations of the masterful Elie Saab. All you need to do is dream."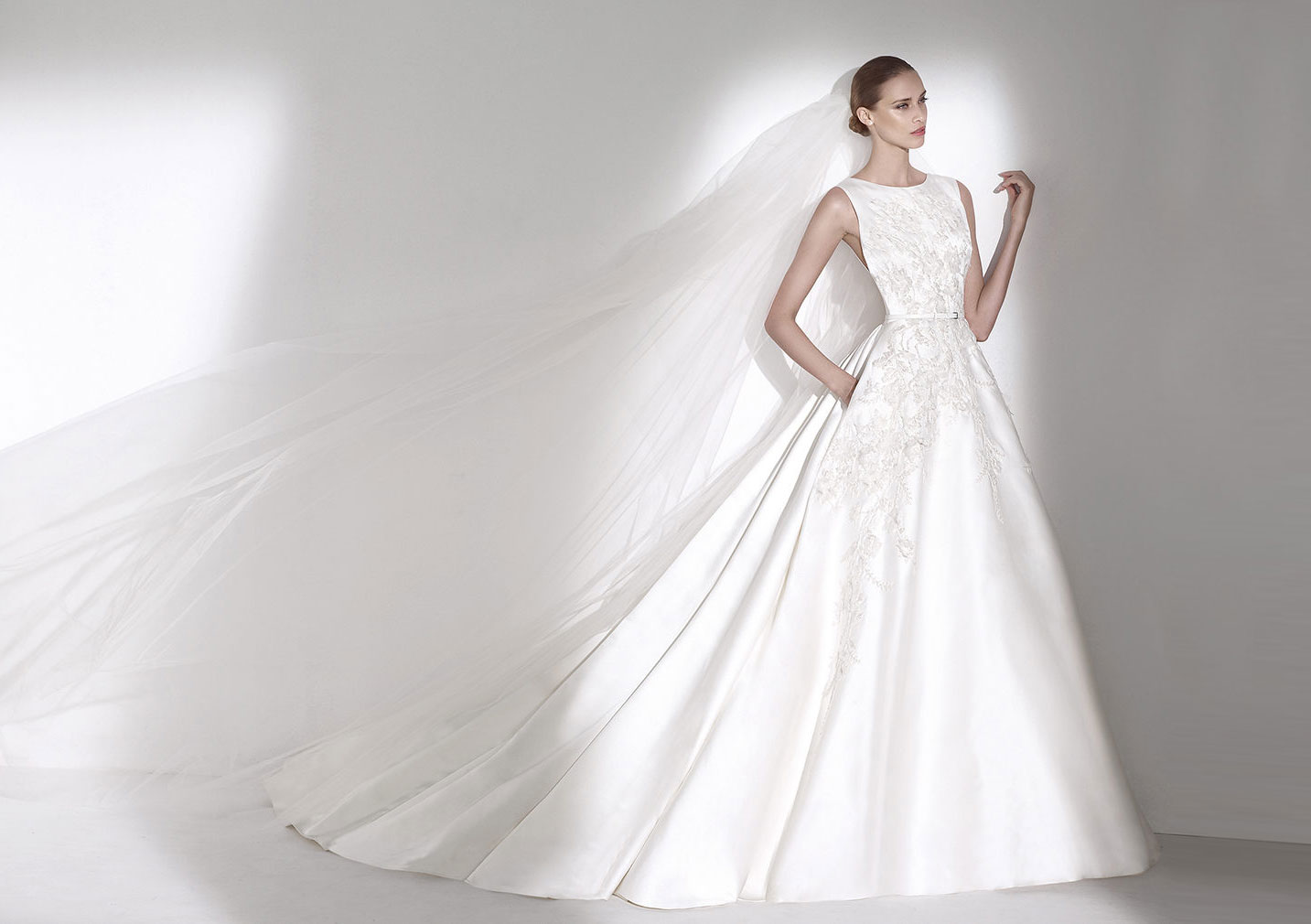 ALDABRA
Satin princess dress with tulle and gemstone embroidered appliqués. Bateau neckline and wide armholes that finish in a point. Wide embroidered skirt with pleats and side pockets. Narrow leather belt.
MAURICIO
Lace, tulle and gemstone embroidery. Bateau neckline on sheer bodice over sweetheart neckline with tulle appliqués embroidered with gemstones and organza flowers. Short sleeves and narrow leather belt.
LANAI
Tulle dress with lace and gemstone embroidery. Dress with sheer lace bodice with crew neck bodice and sheer V-neck effect. Embroidered tulle and organza flower appliqués. Narrow leather belt. Embroidered tulle skirt with floral appliqués.
CALAMIAN
Princess wedding dress in mikado silk. Deep V-neck and draped sash. Square opening at the back. Wide skirt with gathers at the waist.
SEYCHELLES
Flared wedding dress in taffeta. Strapless neckline and drapes on both sides of the skirt.
MAUI
Tulle, lace and gemstone embroidery wedding dress. Sheer overbodice with bateau neckline over sweetheart neckline with three quarter sleeves. Overbodice with lace sleeves with gemstone embroidery and organza flowers. Plunging back.
KAUAI
Tulle and lace princess wedding dress. Strapless bodice with narrow belt at the waist. Wide skirt.
MOLOKAI
Flared georgette wedding dress. Bodice with V-neck and pleated sash. Geometric back. Draped skirt.
To find out more about Elie By Elie Saab For Pronovias Wedding Dresses, visit the Pronovias website.