Frances and Sean married on Sunday 15th June 2014, in the fabulous Mount Falcon, Mayo wedding venue. We spoke with the couple and their wonderful photographer Ivana Patarcic about their fabulous wedding day.
"I was planning the wedding for about a year. I didn't really enjoy planning it as I wouldn't describe myself as the stereotypical sort of bride who takes pleasure in choosing colour schemes etc. I was lucky to have dealt with some great suppliers who didn't give me anything to worry about and helped me to make decisions quickly and easily."
"I didn't choose any particular themes or trends really. I focused on the time of year that the wedding was taking place which was early summer. So I went with a pastel peach for the bridesmaid dresses and the flowers. I didn't want a heavy dress for fear that I would be slowly roasting inside it so I went with some light material. The one thing I did go for which is a bit trendy was the 'naked cake'. This is a cake style with different flavoured layers, decorated with flowers and fruit but with no icing. I noticed lots of people taking photos of it!"
"My wedding dress came from Ciara Bridal in the Powerscourt Shopping Centre. It was slinky and very unforgiving – I moved into the gym for a few weeks before the wedding! It was a silk dress with a pearl and diamanté trim around the neckline and on the dipped back of the dress. I cut off most of the train as I didn't want it dragging behind me. I wanted to be as mobile and comfortable as possible! The dress also had lovely cap sleeves. It was a good choice for me and I felt good in it. I should have gotten a little steamer for it though as it did crease in the waist as the day went on. But I'm probably the only person who noticed!"
"I was really fortunate to have some beautiful locations near the church for photographs. The church is in the picturesque village of Crossboyne in Co.Mayo. There is a tree lined avenue close by and we did the bridal party shots there, in addition to photos of myself and my handsome groom. Right next to the church there is also a lovely new park by a river and we took the family photographs there. I'm happy that we took these photos in my neighbourhood as these are special places to me for many reasons. It makes the album even more sentimental."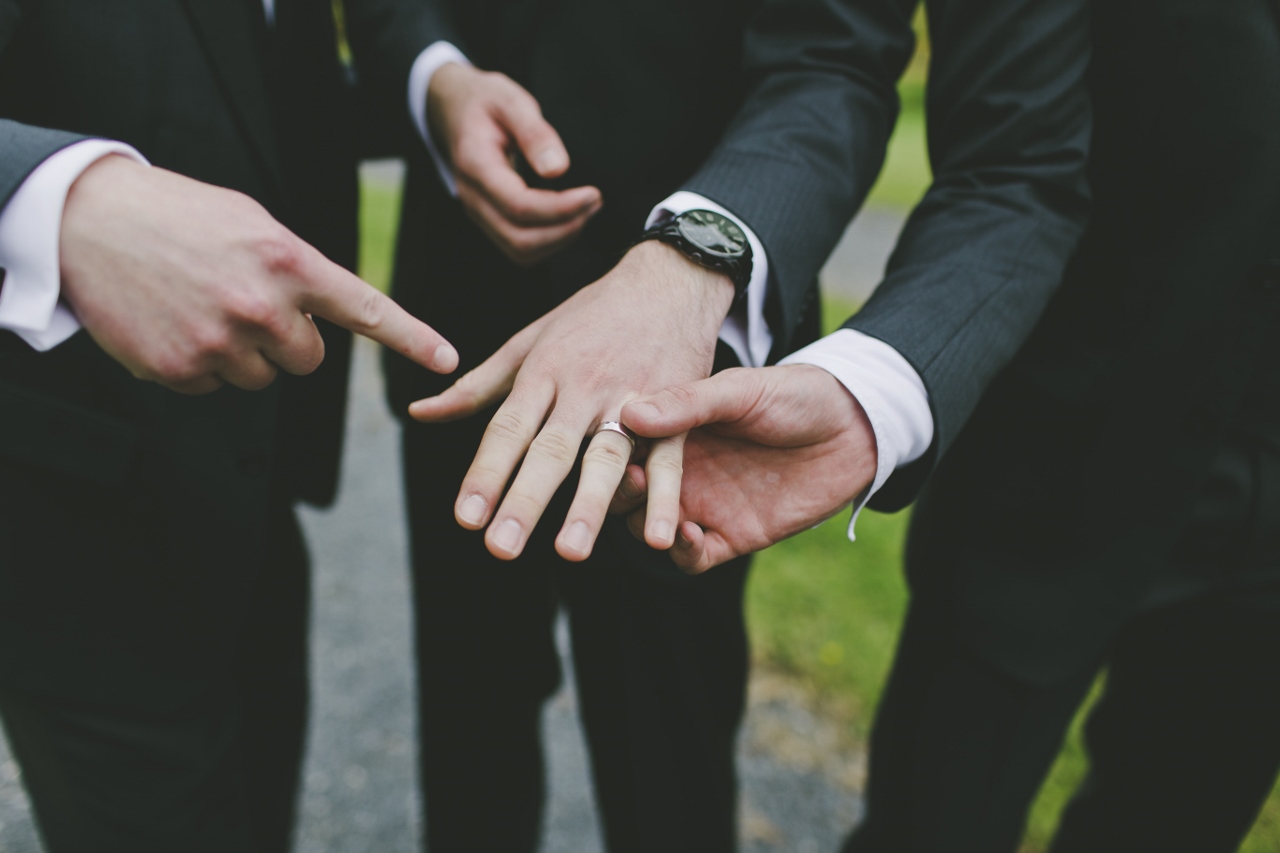 "When choosing our wedding photographer, it was an easy choice once I'd seen Ivana's portfolio. She has exceptional talent. I had every faith in her. I received the photographs a couple of weeks ago and was thrilled. I'll be happy to parade them around for many years to come!"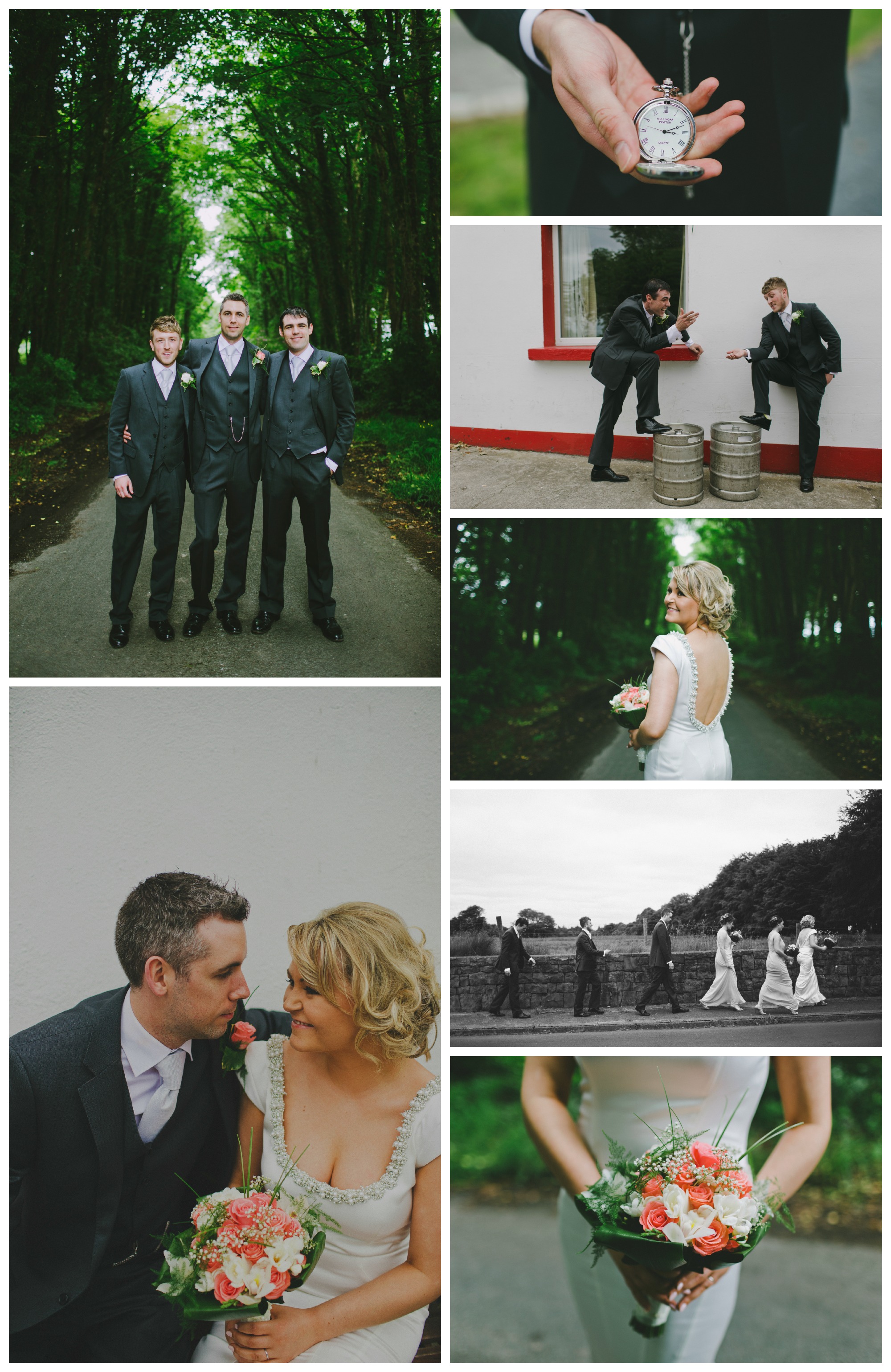 "Mount Falcon is an incredible setting for a wedding reception. It has an epic estate with rolling lawns. It is understated in its luxury, but feels very special. And the menu is just superb! It was a dream venue in so many ways. The professionalism of their wedding planner made us feel so at ease, everything went very smoothly in that regard! The waiting staff were also very much on the ball. The staff at the venue really makes them stand out."
"For our wedding menu, we chose a goat cheese tartlet as our starter, we went with a Fillet of Beef and a Seabass option for the main course options and chocolate fondant for dessert. I wish I had eaten more of it but I was fumbling with my speech!"
"My wedding was a day that I will reflect on for the rest of my life and giggle and smile at various things. The romance, the speeches, the dancing, the sing-song, the banter…I couldn't choose just one moment to be honest! I'd just have to relive the day again really."
Thank you so much to Frances and Sean for sharing their special day with us. Find out more about their fabulous photographer Ivana Patarcic here, or the delightful Mount Falcon wedding venue.