In the south west of Ireland you'll find the Ring of Kerry – a truly spectacular loop drive through a land and seascape that has to be seen to be believed. Each kilometer makes you stop and takes your breath away. Put it on your bucket list or even better, put a ring on it there.
Within the south-easterly section of the Ring of Kerry, close to the Beara Peninsula is Kenmare, a true jewel in the crown of the Kingdom of Kerry. It is almost ironic in its prettiness, with colourful buildings, extensive planting and flowers, great restaurants and a warm welcome in the shops and bars.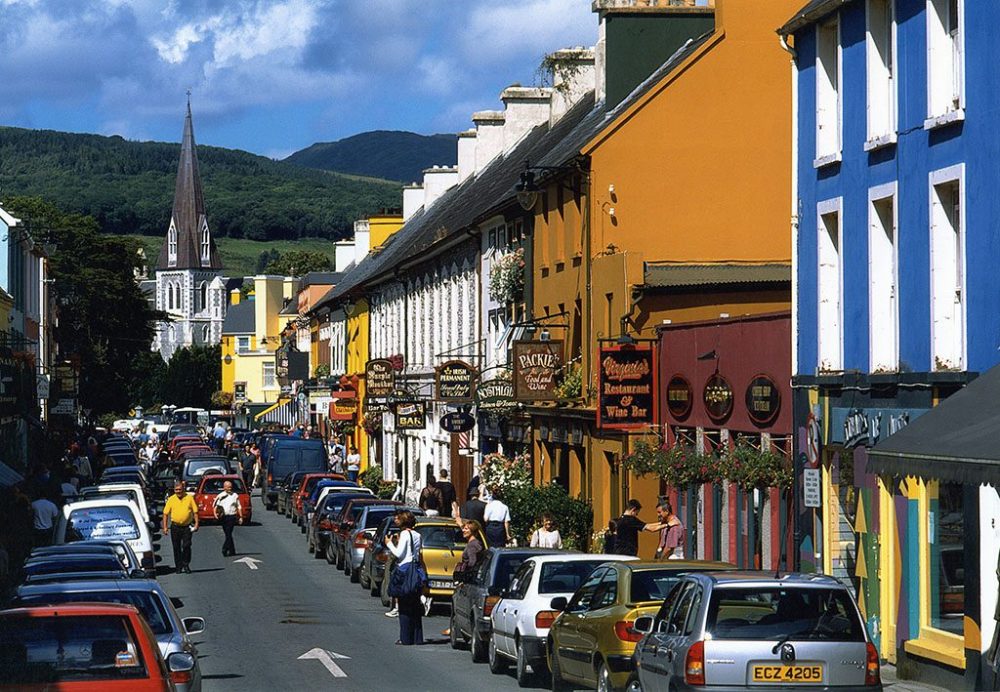 When you dream about your wedding day, what comes to mind first? The dress, the vows, your true love. Next comes the venue, and what do you think of then? Family and friends gathered in a beautiful room, enjoying great food and celebratory drinks, relaxed, happy and comfortable.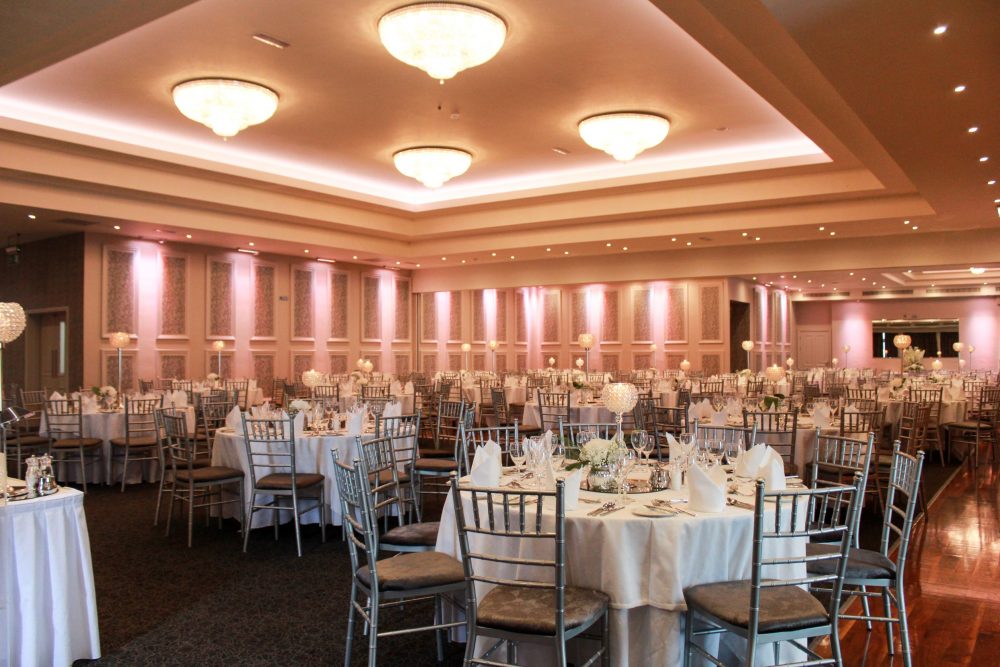 The Kenmare Bay Hotel & Resort is waiting for you. Perched above the town of Kenmare, this venue is the gateway to the ring of Kerry and the rest of your lives together. The views over the mountains represent the heights of quality service this establishment will provide. It's no surprise then that it was voted Top Rated Venue in Kerry by couples in the recent WeddingDates Awards 2022.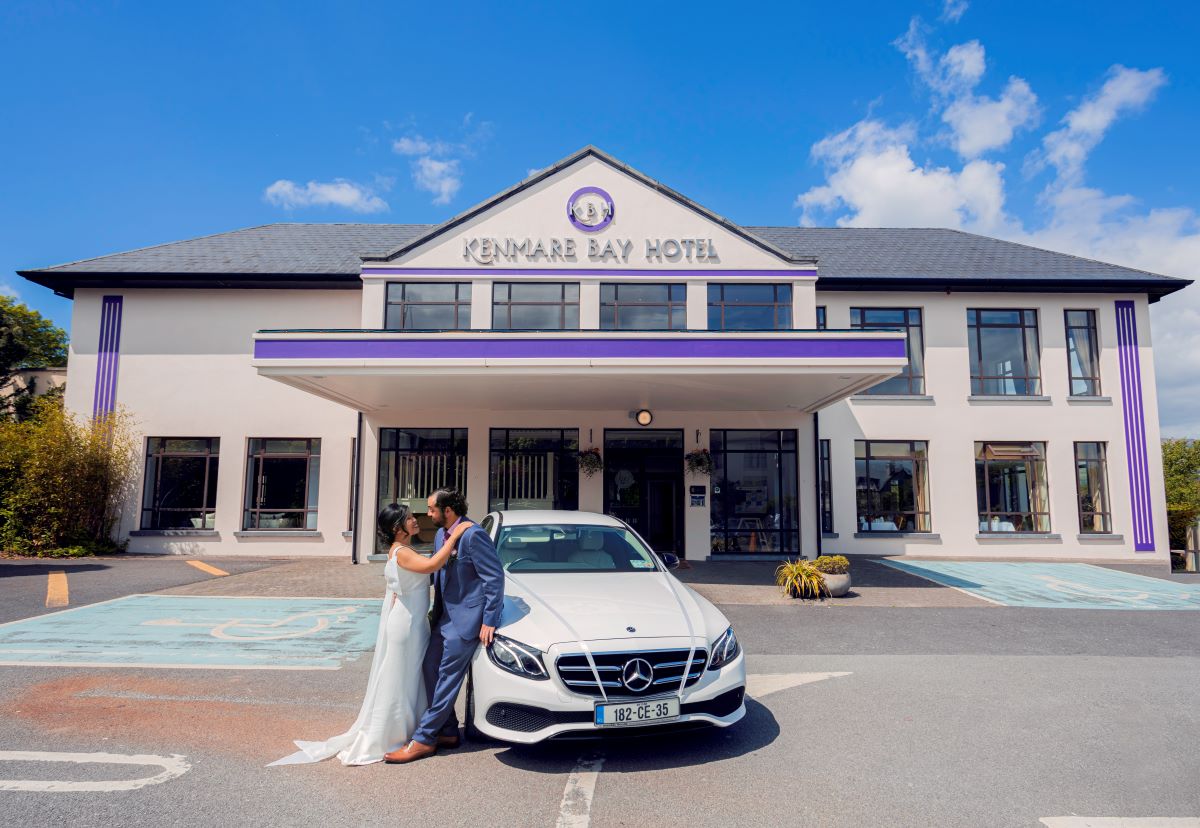 The original hotel was redeveloped in 2007 and today the 4 star property has over 100 bedrooms, a large banqueting suite, a state-of-the-art leisure suite (pool, gym, jacuzzi and sauna) and additional self-catering luxury lodges on the grounds. There's plenty of room for all the family to gather and stay (with ample parking too).

The Wedding Team has everything covered to make your special day as stress free and relaxing as possible. On the morning of your nuptials, you're off to a great start when Carlo Wilson, your personal chauffeur, brings you to your ceremony location. After you've tied the knot, he will take you to your photoshoot location offering prosecco and nibbles – it's important to keep your energy high for the day of festivities ahead.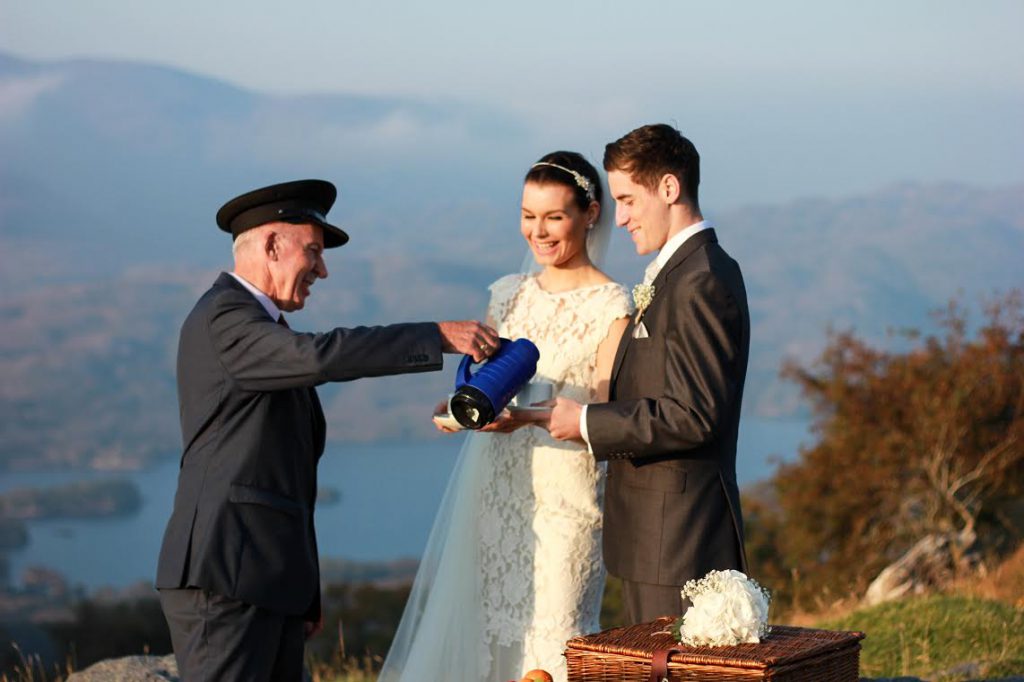 When you arrive back at Kenmare Bay Hotel and Resort, a red-carpet welcome awaits you. Your family and guests will be mingling at the Courtyard Bar with some complimentary prosecco and canapes. When you are ready the bell will summon you to take your seats in our Banqueting Suite.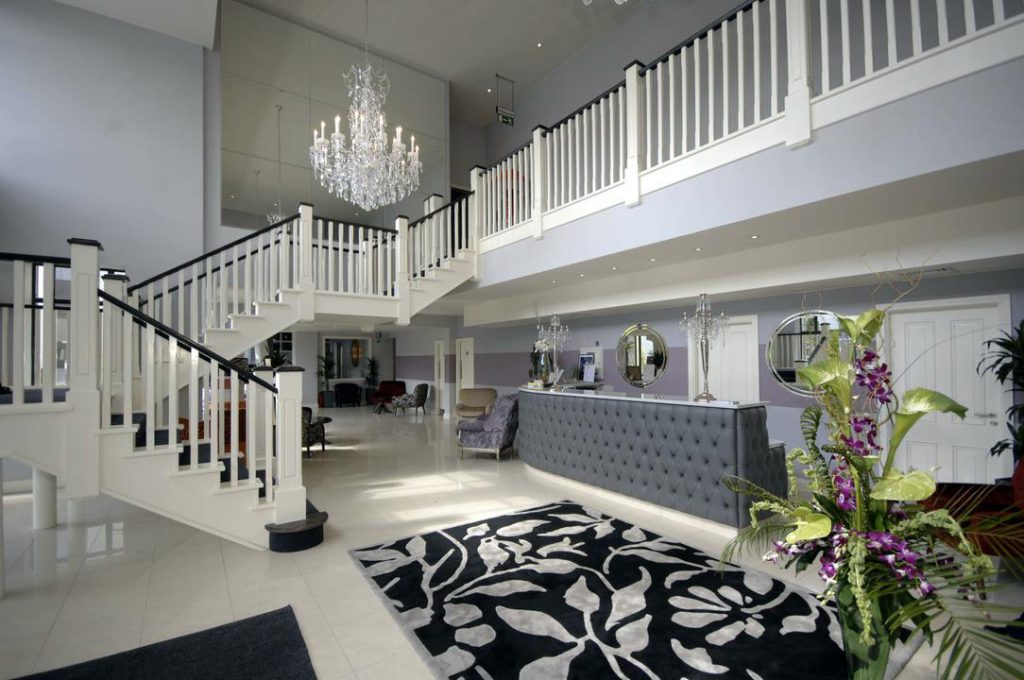 Flooded with light through large windows, the Banqueting Suite is specifically simply decorated to make the most of the stunning mountain views. Throughout the day and into the evening you can have the suite lit in mood lighting in your own colour scheme.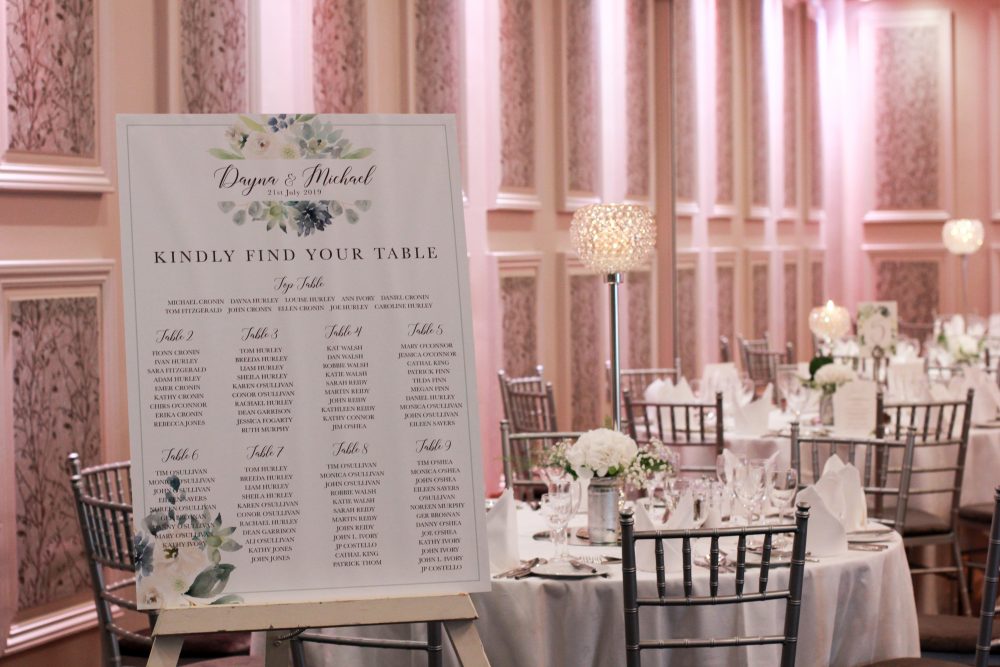 The Banqueting Suite can accommodate up to 350 guests but can also be segmented to allow for smaller, more intimate weddings or a civil ceremony space overlooking Macgillycuddy's Reeks. You can avail of complimentary adornment provided by the hotel including lanterns, centrepieces and flowers and the use of a beautiful white silk backdrop to frame the room.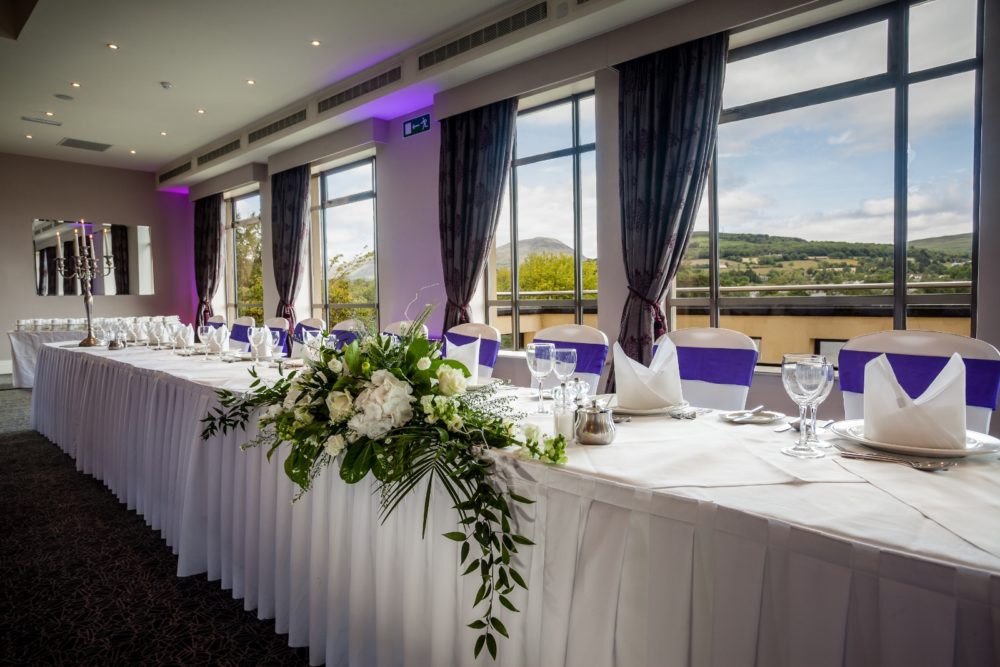 Executive Head Chef Bobby O'Donoghue, hails from Co. Clare, but has travelled the world bringing global inspiration to a carefully designed menu sourced right on the doorstep using fresh local produce. With packages to suit all tastes and budgets, your mouth watering banquet will have your guests talking about it for ages.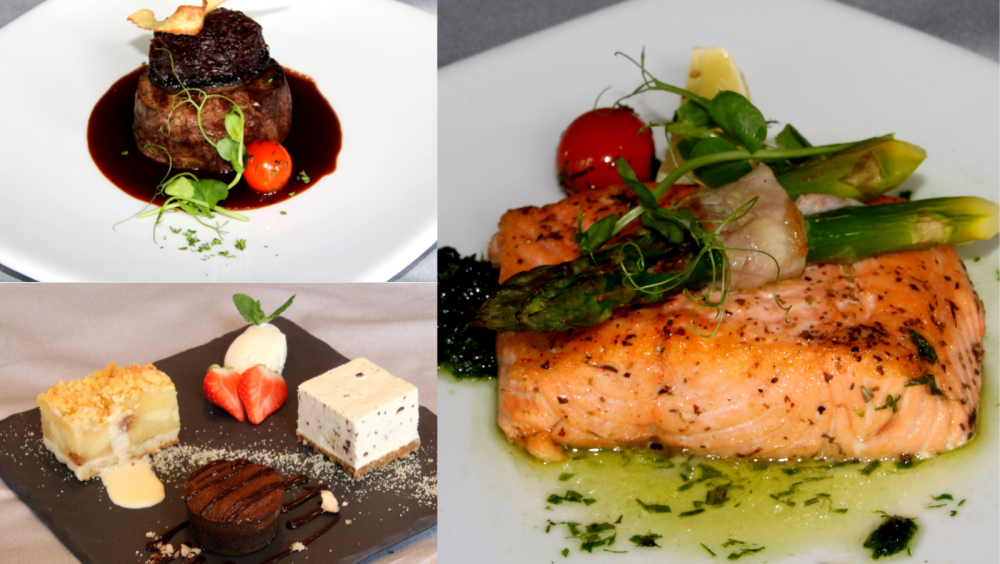 Once you have eaten your fill and made your speeches, the dancefloor is waiting to be filled with happy dancing feet into the wee small hours. There is lift access to the Banqueting Suite for guests that require mobility assistance. And naturally the team will do their best to accommodate any other specific requirements.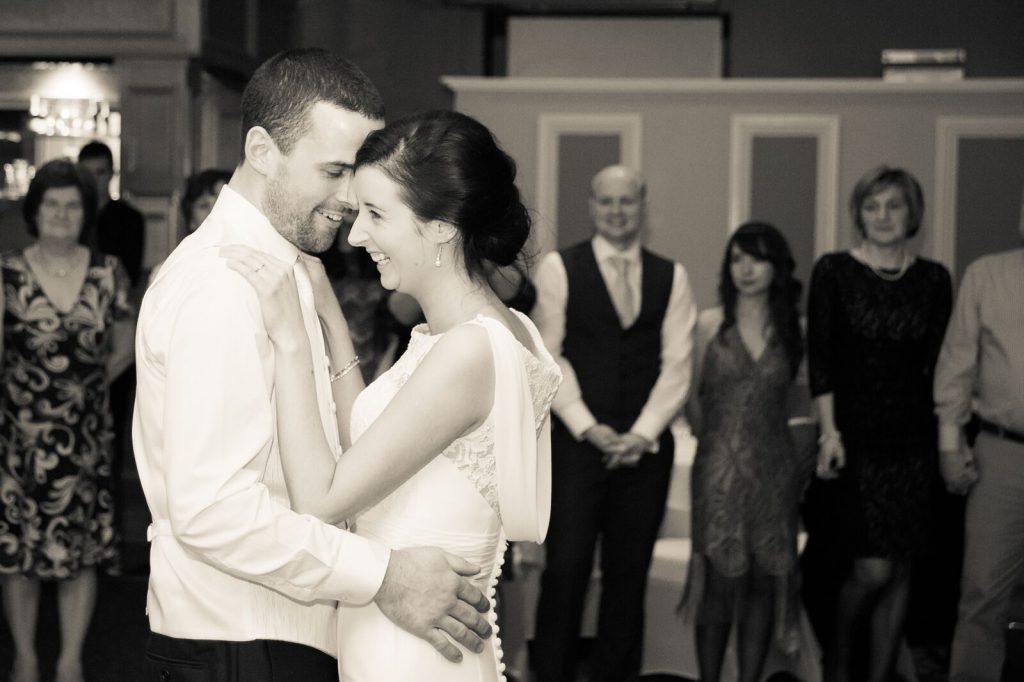 The Wedding Team prides themselves in their combined experience and always strives to ensure that couples have the wedding day they dream of, as individual as themselves.
The only way to really understand what's on offer at Kenmare Bay Hotel & Resort is to experience it for yourself. Book yourselves in with the team for a showround and, if it suits you to stay the night they will offer it with compliments – what a great way to experience the hotel and town of Kenmare.
Prior to your wedding, you will get a complimentary night stay for a VIP menu tasting evening. You will sample menu options and wines on the night. After your menu tasting, stroll down to Kenmare to enjoy its atmosphere and those warm welcomes before settling down for a good night's sleep. On the following morning or in the days to follow your co-ordinator will finalise all details of your wedding day and discuss every consideration to ensure the smooth running of your event.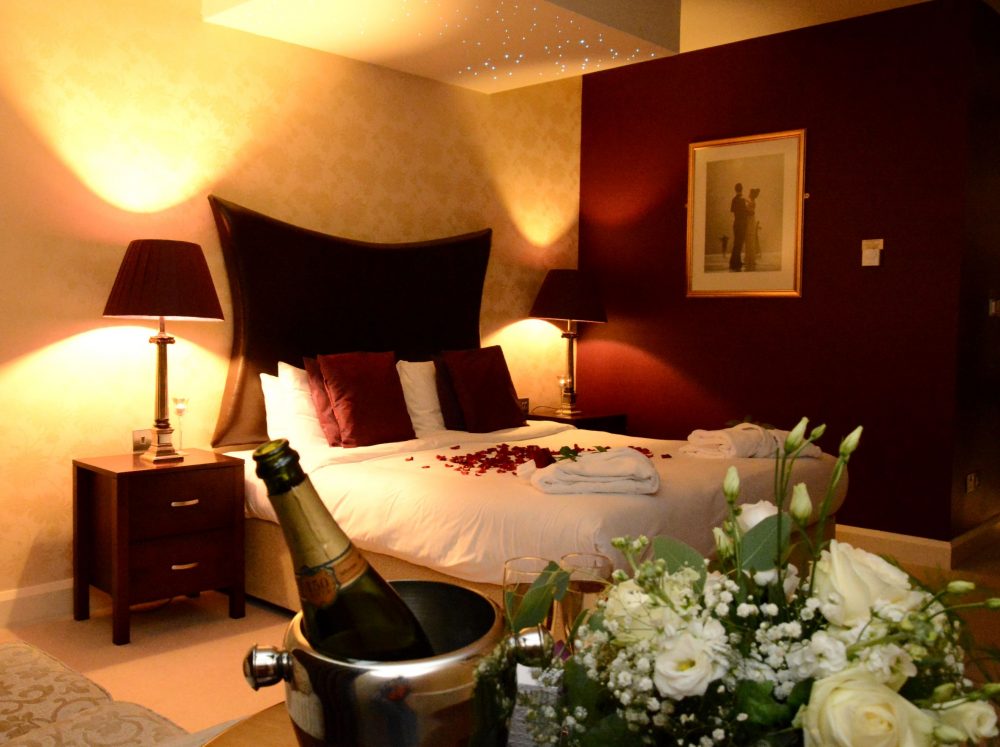 We can't emphasise what great facilities this venue has to offer. They are absolutely set to cater to your every whim whether you are planning a huge all out bash or an intimate and romantic affair. For select dates in 2023/2024, they are also offering 10 FREE Rooms or FREE House Wine with your wedding meal… (T&C's apply.) I mean that's worth checking out, is it not?
We'll leave the last word to newly weds Claire and Mark who had their Wedding at Kenmare Bay Hotel and Resort in July 2022:
"We had the most amazing wedding at the Kenmare Bay Hotel this summer. The team was patient, detailed and extremely accommodating to everything we wanted. The day flowed with military precision so there was no lull in the day. All in all we couldn't recommend them enough."