David Bowie, beautiful bridal ink and bright DIY candy carts. This wedding at the Rochestown Park Hotel combined vintage and modern just perfectly…
We got really excited when we saw Mags and Martin's special day! If you are looking for some DIY inspiration, look no further. After researching vintage themes endlessly on Pinterest, Mags created her own bunting, center pieces and candy cart giving their modern wedding venue a unique twist.
After 10 years together, the pair finally sealed the deal in a heart-warming ceremony with their five-year-old daughter Lynne on July 31st. Isn't she just adorable?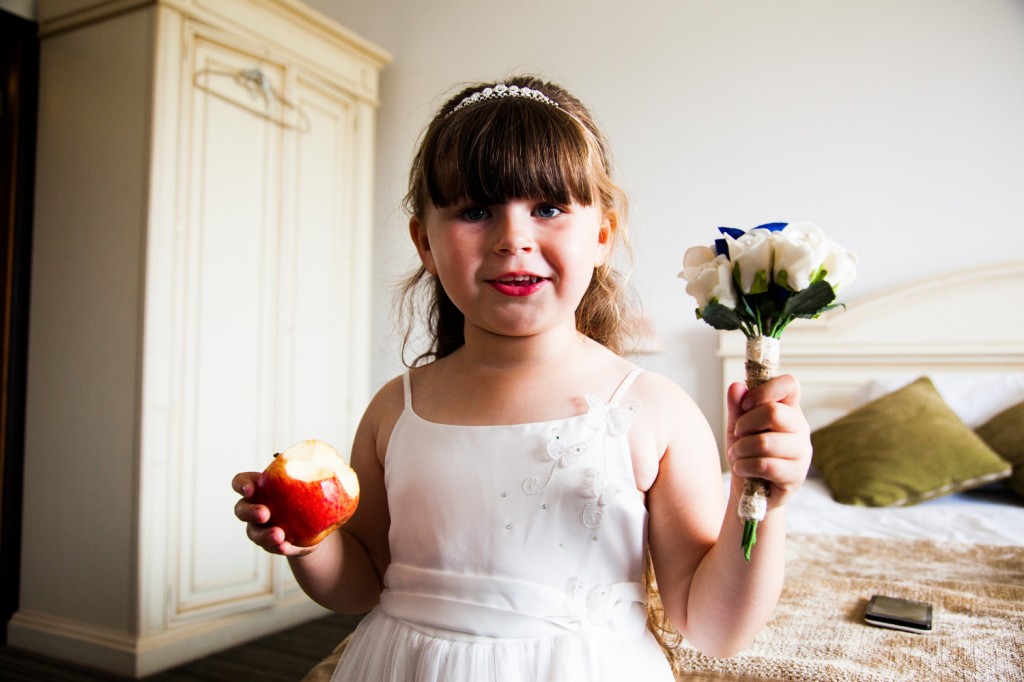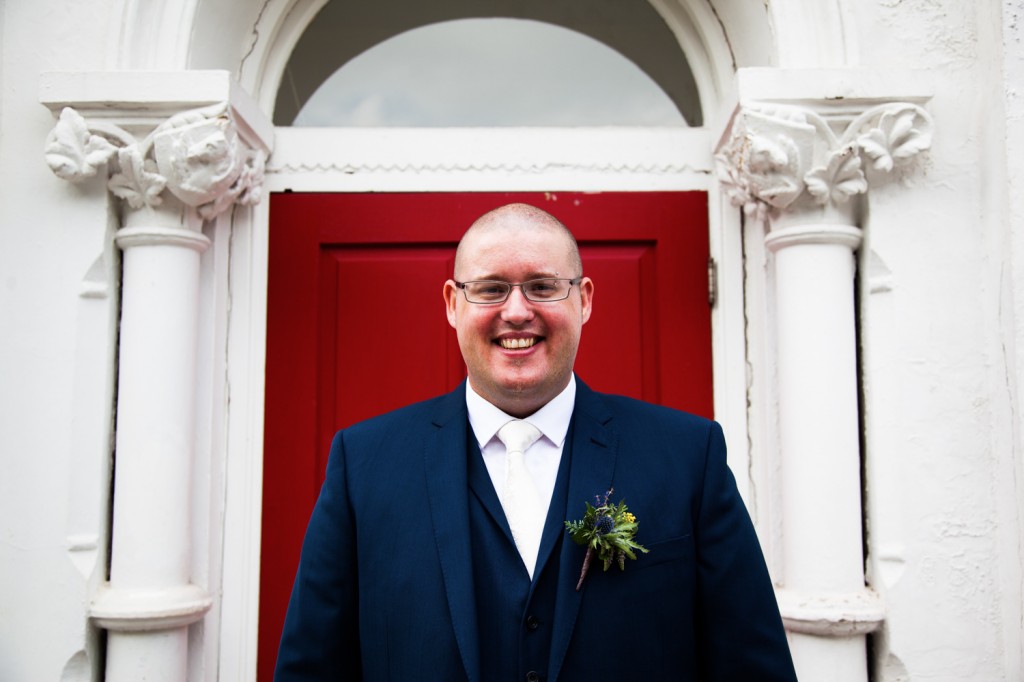 The stunning bride wore a short and sassy tea length Vintage 1950's style dress from Bella Bleu in Cork. "I also wore Rachel Simpson vintage shoes bought in the same shop. The detail on my dress matched my shoes. I also pimped my own hightops for the evening, they were blue with lace and pearls on them. I wanted my bridesmaids to be comfortable so we went for knee length blue dresses which I bought on the high street in Warehouse."
"We had been at two weddings at Rochestown Park Hotel previous to our own and loved the food there. I'm a chef by trade and one of our favourite things to do together is eat out, so we mainly chose the venue because of the food. I'm more into the shabby chic venues but Martin prefers more modern venues. As I had got my way on everything else I thought it only fair he chose the venue!"
"The staff in the hotel were fantastic especially our Wedding Coordinator Elaine Cronin. I was a DIY bride, so I spent months putting my own little touches to the wedding. I think the wow factor was probably our cheese cake. We love cheese so instead of doing your traditional wedding cake we did five tiers of cheese and served it in the evening with crackers,chutneys and relishes."
"I actually knew our photographer Sean Clarke before our wedding. I knew he was a really chilled guy. Weddings can be so stressful and we wanted it to be as relaxed as possible. Sean was fantastic,he gave us exactly what we asked for. He didnt intrude too much and got some fantastic natural shots.We were thrilled with the album."
We love how Mags and Martin completely transformed a blank canvas to showcase the spirit of their relationship together – right down to the child-friendly additions in a nod to Lynne.
"The civil ceremony was beautiful, even if it was a bit of a blur! I couldnt wait to see everyone. Instead of the bride being in tears it was the groom. Martin is a big softie and there was tears in his eyes for most of it. I also left a present for him to open the morning of the wedding and when he opened it, he burst out crying in front of all his family. I got a phone call to say he loved it – even though he was mortified!"
A huge thanks to Mags and Martin for inspiring us with their fabulous day and to Sean Clarke Photography for capturing the spirit of the day. You can see more of his work at www.seanclarkephotography.com