This week, we decided to warm things up and give you some Winter wedding day colour inspiration. Navy and Purple go together like cheese on toast, we love how they are darker colours, but can be very feminine and strong. There are so many shades of purple, from lilac to mauve, plum to lavender, the list goes on and on.
Mix some lovely lavender with a strong navy for a wonderfully elegant palette to plan your special day with. The deep navy does a fabulous job of popping the purple tones and making them seem even more vibrant and dramatic. Don't forget that colour palettes can be incorporated into almost every detail of your wedding. Nail polishes, earrings, cufflinks and centerpieces, the options are endless!
With all the beautiful shades of purple, perhaps getting in on the ómbre bridesmaid dress trend could be a fabulous option to consider.
We are absolutley head over heels with this colour combo in WeddingDates HQ, it is perfectly sophisticated and elegant. Keep on reading for a whole lot of wedding colour eye candy!
Source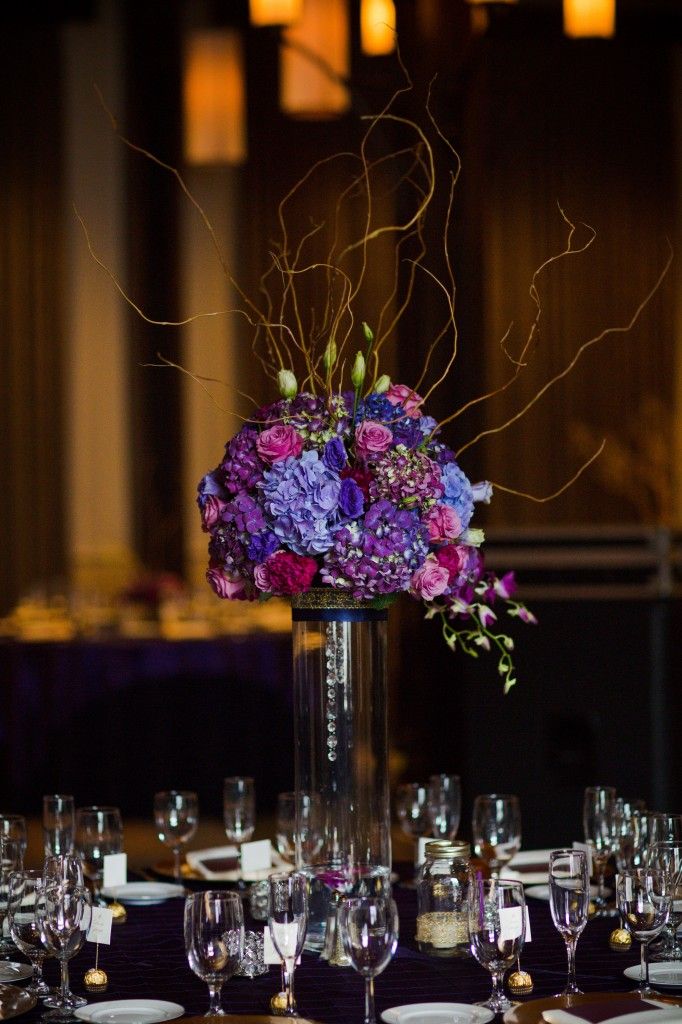 Source
Source
Did you miss our last colour palette? Check out our Mustard and Fuchsia colour inspiration.