While our team doesn't actually plan any weddings for a living, we all LOVE working in the wedding industry and talking about the latest trends. So for the month of love, we were wondering with all this industry knowledge our team has: What does their dream wedding look like? 
Where is your dream wedding location?
We have hundreds of wedding venue customers with absolutely dreamy surroundings but in honour of playing fair our team kept it vague – it is now up to you to go find that dream location! 
I would get married in the same location as my actual wedding – in the woods with the most amazing view.
I'd get married in North Wales at my Grans with a river on one side and the woods on the other – I'm sickly nostalgic, but it's like Narnia there.
I'd go somewhere warm, with sun, sea and stunning scenery.
My dream wedding location would be somewhere with an outdoor terrace and beautiful views. And sunshine!
Definitely in the UK – somewhere South East so easy for my large family but no specific location as we are all spread around quite a bit.
I'd get married in the Countryside, surrounded by amazing views
Your venue doesn't have to have a spectacular view or scenery to be special. There are various different types of beautiful backdrops for photos like landscaped gardens, balconies, and historic doors to name a few. During your showround tour ask your wedding coordinator what they suggest – they will know their venue really well and will know the best spots.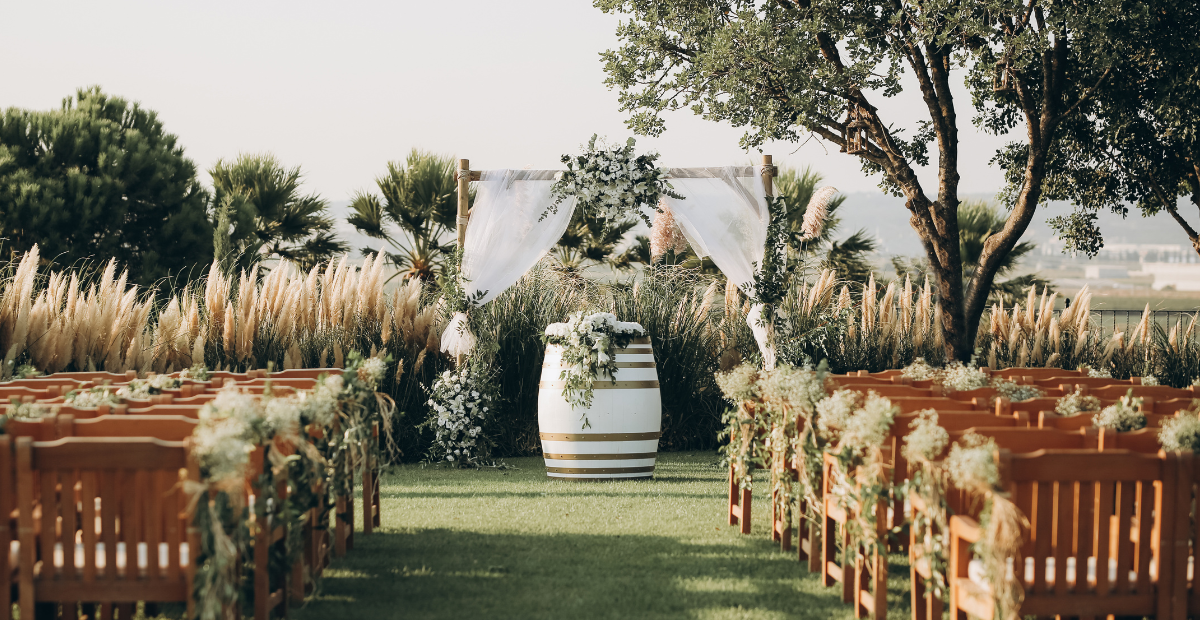 Type of venue?
With hotel venues being the top choice for wedding venues in Ireland and the UK our team all chose alternative venue options for their dream weddings. If you are looking for a more informal or outdoor setting check with your venue's wedding coordinator about what can be done to make the reception more cosy and comfortable, like incorporating flower arches or playing with decor.  
I'd go with something similar to our actual wedding as we loved an outdoor venue with a rustic, woodland vibe.
I'd get married at the church where my parents and grandparents were married and then to a marquee in my grandma's garden for a big old party!
Someplace rustic and informal. Somewhere that has the bar in the same room as the dancing, you want your guests to be all together but with break-out areas nearby. No grand ballrooms for me.
I prefer a country house with beautiful outside space and accommodation for everyone to stay and continue the party.
Other team members that kept it short and sweet said; the beach, a castle or country house or a barn venue. 
If you are still looking for your dream wedding venue take a look here.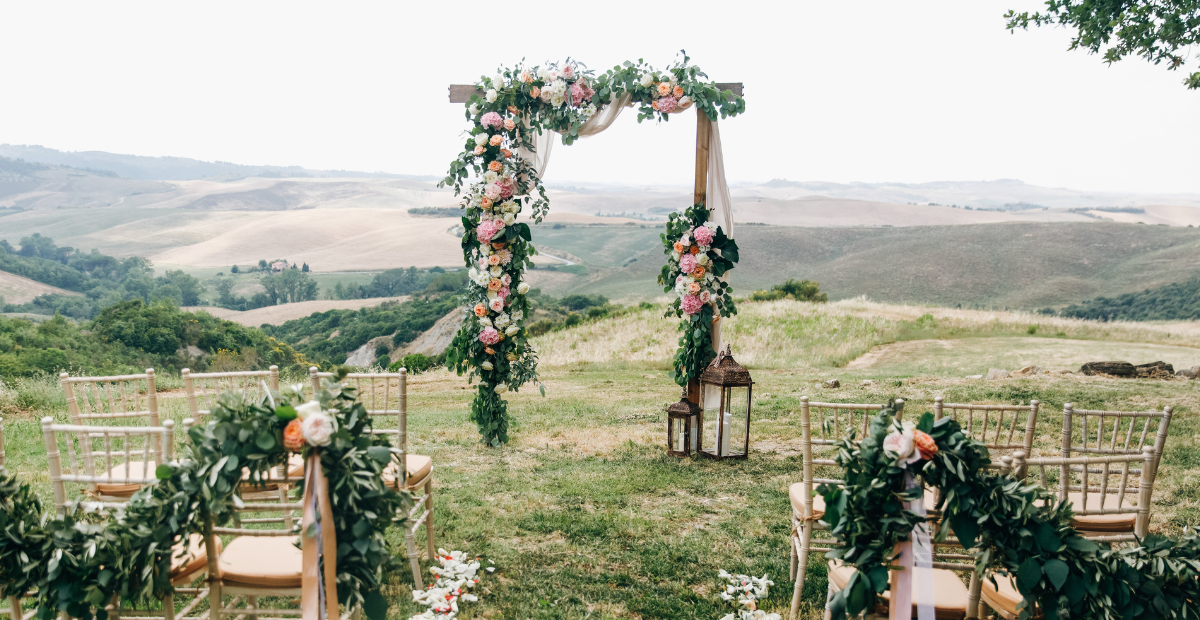 Big wedding or small intimate celebration?
It looks like small weddings were a favourite for our team with 6 out of 8 saying they'd prefer small intimate ceremonies over a big celebration… According to our 2023 Irish couples survey 36% of couples plan to invite between 101 and 150 guests and 24% plan to invite between 51 and 100 guests to their wedding. 
Small intimate celebration, with less than 100 guests.
Small wedding – quality over quantity all-day.
A small intimate celebration, maybe less than 50 guests.
Intimate wedding (by Irish standards)
Big wedding – our 2 families make up a large number on their own so add friends into the mix and it is a big guestlist. It makes for a packed dancefloor!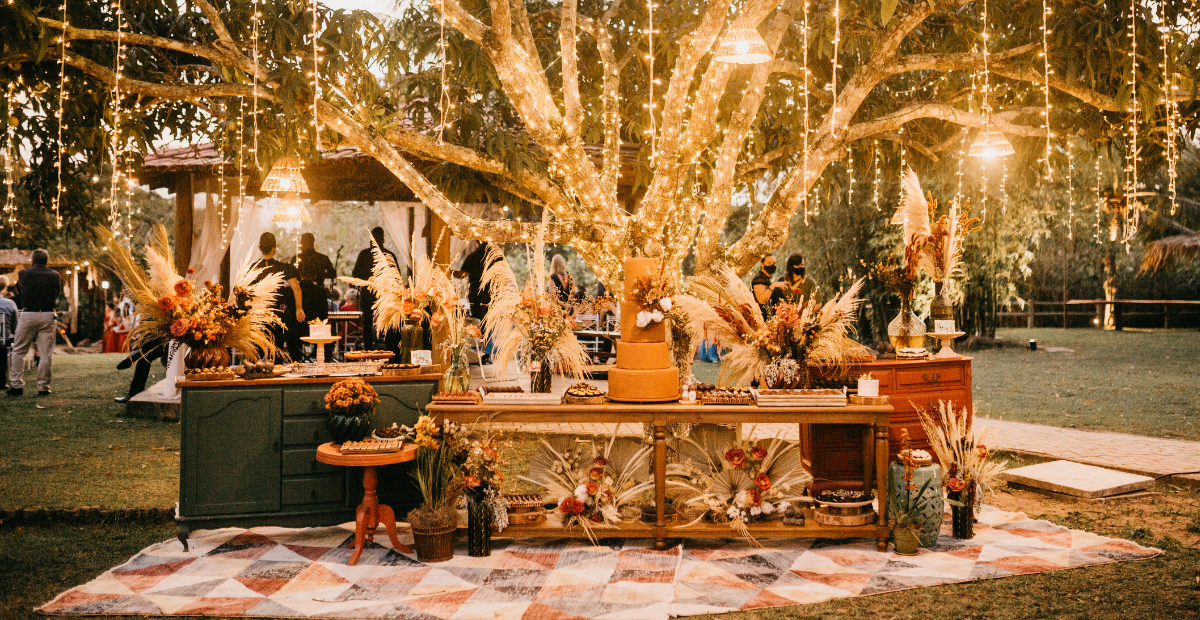 Theme/Style/Decor?
With hundreds of wedding styles and colour schemes to choose from, our team surprisingly had very similar ideas while leaning toward a more informal style wedding. 
I am very into terracotta and rust tones lately so it would definitely be a romantic Autumn bohemian wedding with earthy natural elements. I'd also get outside fire pits and sharing platters rather than a formal sit-down dinner.
I'd go with more of an Autumn theme so sunflowers; warm, rich, jewel colours; fire pits and fireworks, woodland fairy lights and a hog roast.
Tropical theme (this answer goes along with the beach wedding venue)
My dream wedding will have lots of colourful flowers, wooden tables and chairs, candlelight, fairy lights, and a vintage rustic theme. 
Informal, casual, and comfortable. Bring your dancing shoes.
Mine would be a bit of a mixture – some traditional elements but also some more alternative options. No traditional 3-course meal. I loved grazing/sharing platters as the starter and a HUGE dessert table.
A few decor elements that I really love:
A blossom tree with family wedding pictures hanging up (going all the way back to my great great grandparents
Song lyrics that were meaningful to us, written on plaques and hanging in the trees around the garden
If you are looking for some inspiration take a look at our Pinterest, TikTok and Instagram accounts.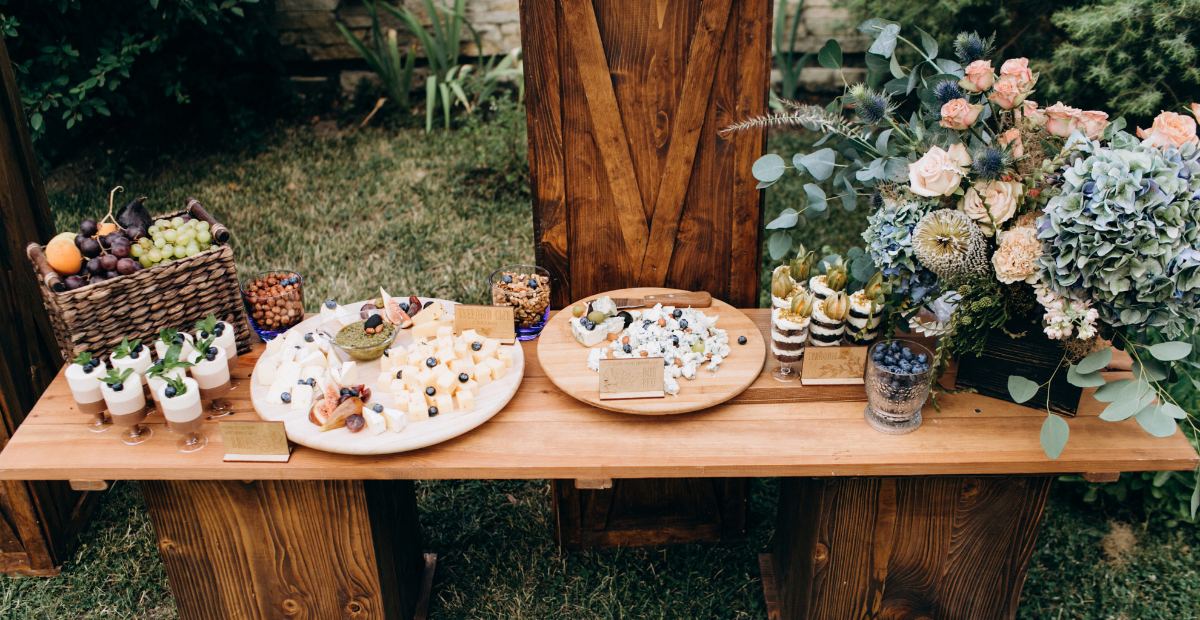 Entrance song?
Whether it is waltzing down the aisle or making a big entrance at the reception our team had some interesting song choices. 
Kate Rusby – You belong to me 
Can't Help Falling in Love – Elvis (a piano version)
For Once in My Life – Stevie Wonder
Latch. The Disclosure version was a song we both loved the first time we heard it but a dance track didn't seem appropriate to walk down the aisle to but Sam Smith does a beautiful acoustic version.
We walked back down the aisle to Rock Show by Blink 182
We could happen (Wedding Processional) by Aj Rafael
The Greatest Day – Take That (violin cover)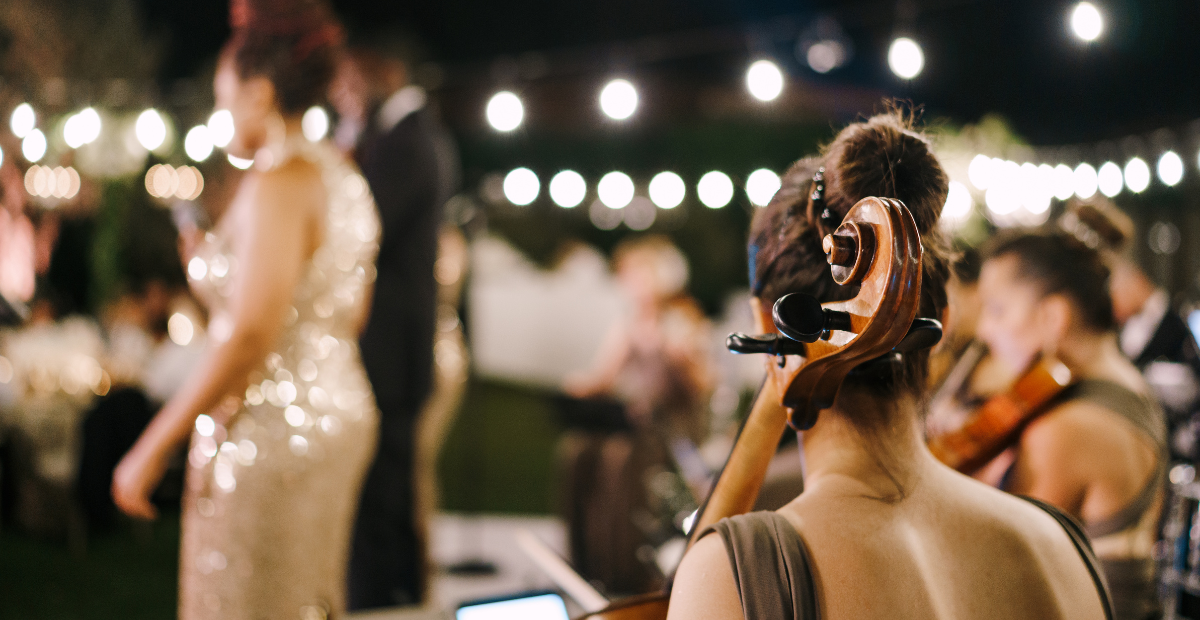 What does your dream wedding dress/suit look like?
While it is incredibly hard to describe a dress or suit our team had a crack at it. We'll leave it up to you to use your imagination… 
I still think my actual wedding dress is the perfect dress for me but if I had to choose something different I might consider something flowy and vintage with big bell sleeves.
White; full length; either A-line/trumpet, to show even plus size girls have curves in and out; simple and sleek, not too busy
Floral lace, strapless or off-the-shoulder, flowy, lightweight, also not opposed to the idea of a light pale pink dress for something a bit colourful and different!
Simple Dress (white or silver grey) with a Leather Jacket
A-line, tulle skirt, low back, lace and long train.
A-line tulle dress with off-the-shoulders or airy sleeves
Flowy with lots of lace and sparkle
If you are still looking for your wedding dress or suit take a look at some of our top suppliers here.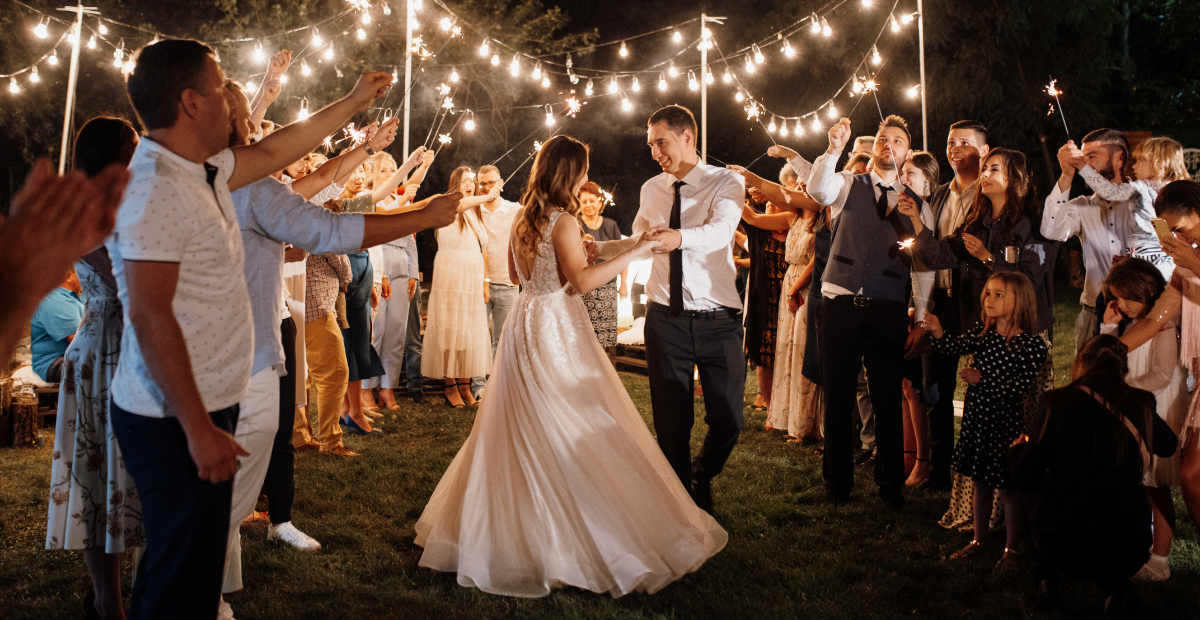 Live band or DJ?
A live band was a clear winner with our team as all but one said they would get a band instead of a DJ if they had to choose. The top reason for choosing a band was the vibe it brings to the party. 
"I like the performance of musicians with sax and drums – always gets people dancing." 
If you still need to book a band or DJ take a look at some options for your special day here.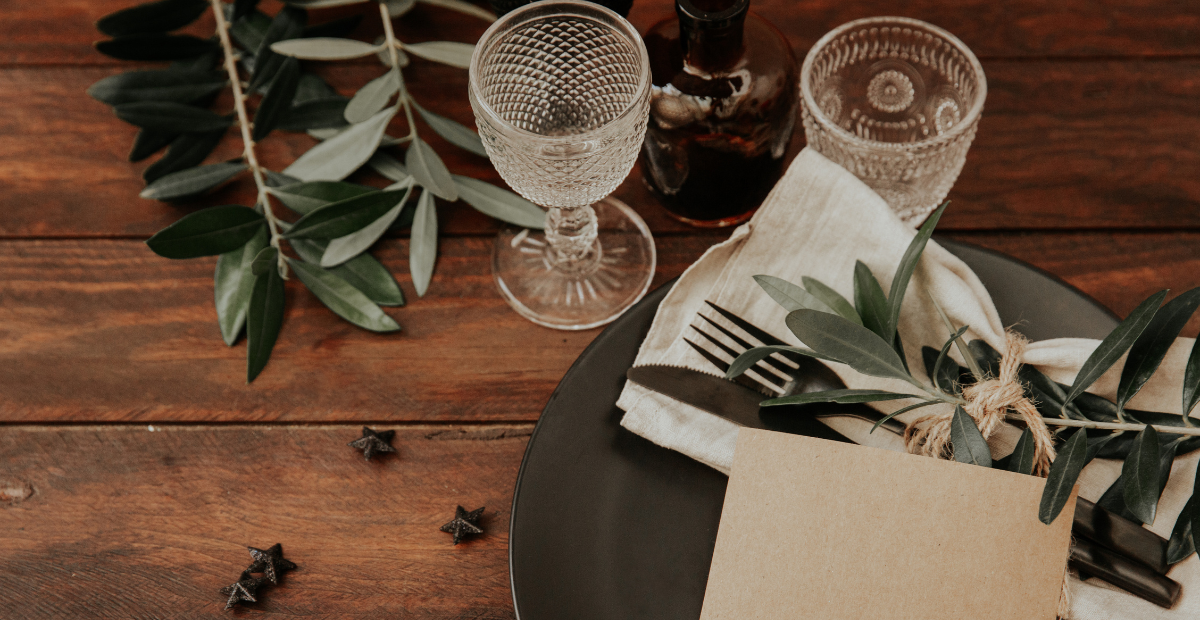 What is the signature cocktail served to your guests?
Bottoms-up! Signature cocktails are a fun way to bring the bride and groom's personality and favourite drink to the table.
A grapefruit and thyme gin cocktail
Anything with rum: Rum & ting / Mojito are 2 of my favs
A mojito I think would appeal to the majority of the guests, not too sweet and refreshing for an outdoor warm wedding
A choice between an Old Fashioned or a Cherry Sour
Cherry Blossom Spring Cocktail
Peach Bellini with a strawberry
Our team had loads of fun planning their dream weddings and we hope that this post showed you that every couple will have their own ideas about what makes a perfect wedding. There are no hard and fast rules.
Depending on what you're looking for as a couple, there's no doubt that everyone will have their own opinion as to what makes a perfect wedding. And at the end of the day, no matter who you plan it with, the most important thing is that you're married to your partner and the two of you are sharing the most special day in your life together. Sounds simple but sometimes it can be forgotten when all you see are the endless decisions that need to be made. 
Love the team at WeddingDates 
#WeGetLove
Upcoming Wedding Fairs in Ireland